If you don't know what an Anmeldung is and you are planning to move to Germany, Don't!
Just Kidding!
But knowing the basics about the indispensable Anmeldung will help you a long way in settling in Germany.
Getting your Anmeldung is not a simple process as it is official and takes time and a tedious process to acquire.
But we have a few tips for you if you are looking for ways to acquire one. Dive into the blog with us and let's go over the basic formalities of acquiring an Anmeldung, with or without an appointment, Anmeldung documents you need to have at hand and things you need to keep in mind while filling out the form.
What is an Anmeldung?
An Anmeldung is the registration document issued to you by the Bürgeramt (the citizens' office) confirming your official address in Germany. You can obtain your Anmeldebestätigung or the registration certificate during your Anmeldung appointment.
It is a certificate is essential for you to open a bank account, obtain a telephone contract, and practically every other official purpose in Germany. Upon your initial registration, you will also be issued a tax ID (Steueridentifikationsnummer).
Make sure to check out: What Multiculturalism Looks Like to Me: An Eye-Opening Experience in Germany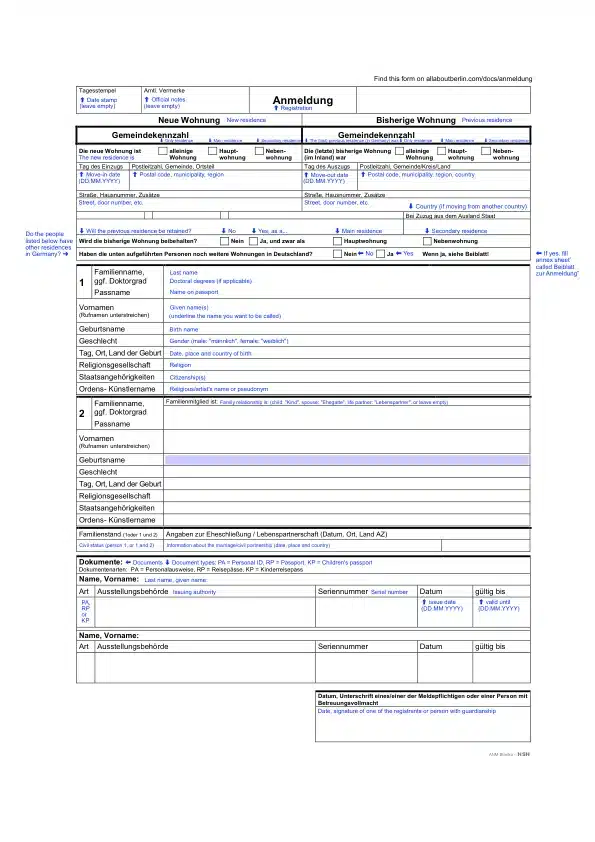 It is basically your ticket to stay in Germany for more than three months, and it is mandatory that you get your hands on it within 14 days of landing in Germany.
Urban Ground is your one-stop solution for the two most important things upon reaching Germany. Your best apartment to rent and your guaranteed "Wohnungsgeberbestätigung " within 48 hours of moving into your apartment, the confirmation document from the landlord, without which you cannot get your Anmeldung!
The wait is over. Head over to Urban Ground right away!
What makes the Anmeldung so important?
An Anmeldung is practically needed for anything and everything in Germany!
This document is your key card to settling down peacefully in Germany. It gives you access to crucial services such as opening a bank account, acquiring an internet connection, signing up for a mobile phone contract, and so on. It is also required to obtain your residence permit and tax ID.
Your registration for one must be one of the first things on your to-do list as soon as you touch your feet in Germany.
The address you register with the Anmeldung is also the address to which the authorities will send postal mail (a big hit in Germany).
Also read: Zen Inspiration? What Should You Borrow From Germany's Mindfulness Culture
How to Acquire your Anmeldung?
Look no further.. Your Anmeldung is here!
If only it were that easy!
No one can hand you an Anmeldung when you land at the Frankfurt International Airport (or whichever airport in Germany it is that you are landing at!)
It does take a few long steps to get there.
Step 1: Get an Appointment
To register your address, you must make an appointment with the Bürgeramt in your city. You may do this in person, over the phone, or online. Scheduling an appointment online is by far the most convenient and effective method, particularly if your German speaking skills are limited.
Step 2: Provide the Documents
In case you are married or have children, only one person needs to attend the Anmeldung appointment. There are several Anmedldung documents to keep handy.
Anmeldung Documents to Keep Handy:
#1 Your Passport
When you go for your Anmeldung appointment, make sure you have your trusty passport with you. It's a really important document that helps prove your identity and confirms your citizenship.
Just double-check that it's still valid before you head out, and you'll be all set for a smooth and successful registration experience.
We think you might enjoy: German Dream vs. American Dream? What Does Germany Have to Offer?
#2 Letter of Confirmation from Your Landlord
In German, this is referred to as the Wohnungsgeberbestätigung, Einzugsbestätigung des Wohnungsgebers, or Vermieterbescheinigung (whichever you find easier to pronounce).
From 2015, it is no longer possible to register without the Wohnungsgeberbestätigung in Germany.
The document must be signed by whoever is supplying you with the residence. This can either be the landlord or the owner (the Wohnungsgeber in German!).
If you are subletting or staying with friends, the renter can only sign the form with permission from the landlord. The leasing agreement will not be enough for the Anmeldung. It must be filled out by the landlord (Get why Landlords are quite the powerful lords in Germany?!).
#3 The completed Anmeldung Form
Some registration forms include a second form known as the Beiblatt zur Anmeldung (one would not suffice ofcourse!). You normally don't need to fill this out since it's just for family members who aren't relocating with you right now or if you're already registered in other flats in Germany and want to stay registered there as well.
#5 Your Visiting Visa (For Non-EU Citizens)
Don't forget to carry your visiting visa as it's important for the Anmeldung appointment.
#6 Your Marriage Certificate (If Applicable)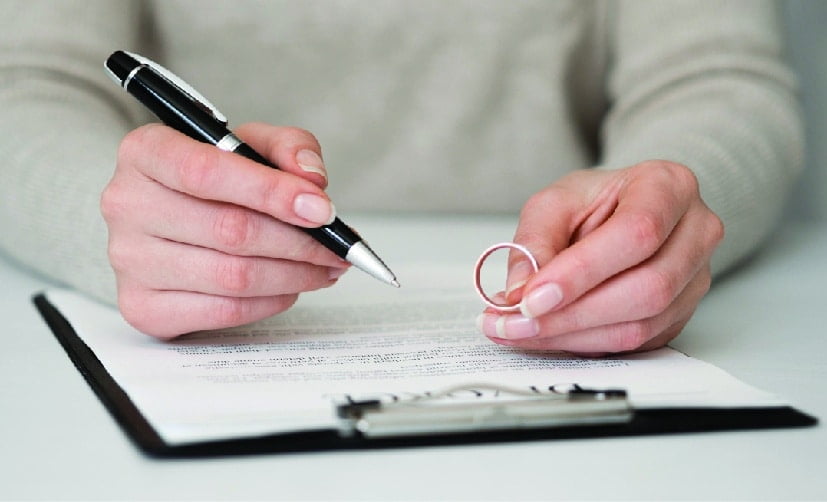 You must bring both the original and the authorised translation (not the Google one, the official one!).
You may most likely reuse the one you supplied with your visa application.
#7 All Original Papers of Family Members (If Relevant)
If you are relocating with a family of up to four people, one person can represent the family for the Anmeldung. You just have to provide the original passports and birth certificates of each family member (if you are the representative), as well as an official translated version.
Don't miss our on this: Simple and Fool-Proof Ways to Manage Homesickness as an Expat in Germany
Step 3: Attend the Appointment
After doing all this, it's pointless if you dont attend the appointment right?
So do that!
Take all the documents to the Bürgeramt on the day of the appointment.
Use the appointment ID you received through email or the QR code included in the same email, and wait for your turn to be called.
And when you sit down with your caseworker, hand over all of the documents, and the Meldebescheinigung will be given to you in exchange. It takes about 10 to 15 minutes to complete the Anmeldung process.
However, you may be asked certain questions in German. Clerk workers are not permitted to communicate in English, and if they do, they are personally accountable for any misunderstandings or incorrect statements.
Therefore, always take a German-speaking colleague/friend with you or hire a relocation expert to help you avoid language problems (even if you are sure of your expat/expert German skills; Let's not be too overconfident or smug!).
Anmeldung Tips For Newbies
If you are a newbie/expat in Germany and do not yet have an apartment/address to register your Anmeldung, you can do one of the following:
Obtain a short-term flat/sublet for a few months to settle in before looking for a long-term property.
Spend at least some time in a WG (shared flat).
Use a friend's address to register.
Whichever option you select, be certain that you may use this address for your Anmeldung ahead of time. This is only feasible if your friend, flatmates, or landlord can give you the required documentation.
Renting for Anmeldung
Finding a place to live is one of the most crucial tasks when relocating to Germany. Most expats prefer to rent apartments in Germany. Only a handful will prefer to buy a house or apartment, that too only after living in Germany for a while.
When it comes to renting an apartment in Germany as a foreigner, there are a few things you should be aware of in order to prevent a bureaucratic slog and unneeded stress.
To register at an address in Germany, you must first locate a place to reside. While this may appear to be a simple task, it is frequently the most difficult element of the Anmeldung process, particularly in areas like Berlin where demand for housing significantly outstrips availability.
Fortunately, there are several lodging options that may be reserved online prior to your arrival in Germany. These suppliers provide high-quality furnished housing and are a quick and simple method to finish your Anmeldung during your first few weeks in Germany. Urban Ground is one such reliable service provider.
Urban Ground provides accommodations across Germany, with special emphasis on Berlin and Frankfurt. They are an excellent choice for completing your initial Anmeldung in Germany while looking for long-term accommodation. They also provide long-term housing possibilities in Germany.
Is it possible to get an Anmeldung without an Appointment?
Yes it is, but not in Berlin. Unless…
Unless you are renting an Apartment in Berlin with Urban Ground. If so, you can get your hands on the Wohnungsgeberbestätigung as soon as you move in, without any delay, and that will go a long way in getting your Anmeldung at the citizen's office a wee bit faster!
Now, if you are not renting with Urban Ground, and you are short of time and there aren't any available appointments, go to the Bürgeramt at least 3-5 hours before opening hours in the morning (Yes! You heard that right..5 hours it is! The anmeldung is that important and that hard to obtain unfortunately!).
When they open, draw a number and wait to be called. This is the easiest option to reduce waiting time, but only if you have all of your documentation ready to submit.
Beware of Scams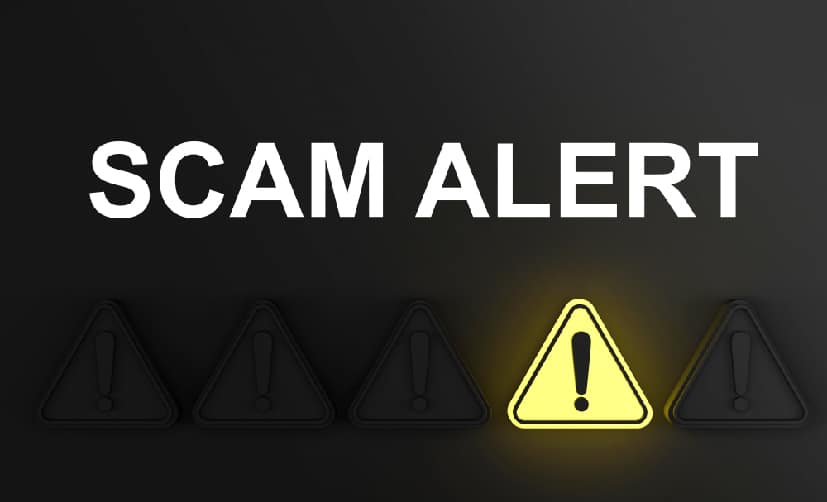 A lot of exposes are advertised on Facebook & Ebay these days with the clickbait as "Living in Germany without an Anmeldung".
The moment you see the "without Anmeldung", understand that it is most likely a scam or fraud for an illegal letting or subletting because it is literally and technically not possible to live peacefully in Germany without the anmeldung!
Stay away from such Scams!
Is Anmeldung equivalent to a residency permit?
Anmeldung is not a residency permit. Anmeldung is the formal procedure of registering in a German residence. A residency permit is a long-term visa that allows you to live permanently in Germany.
Anmeldung and Taxation in Germany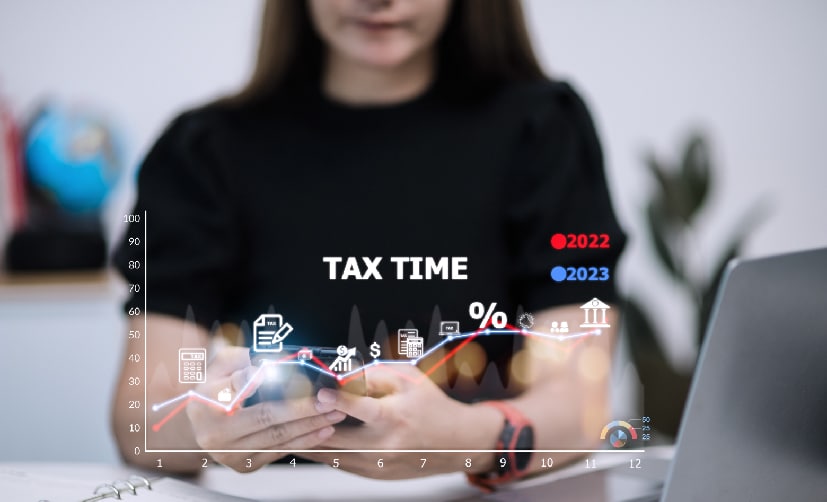 After completing your Anmeldung, you will obtain a registration confirmation called Meldebescheinigung or Anmeldebestätigung, which you will be requested for when configuring the aforementioned services.
You will receive your tax ID (Steueridentifikationsnummer) in the mail around two weeks after submitting your Anmeldung. You should send your tax ID to your employer as soon as you acquire it so that the taxes deducted from your salary are computed appropriately.
If you do not provide your tax ID to your employer, you will be taxed at the maximum income tax rate of 42%. If you pay too much tax at the start of your stay in Germany, you can claim it back with your tax return at the end of the year.
Anmeldung and German Church Tax
You must specify your religion on the registration form. Say you are a member of a religious group and intend to remain a member and use their services at some time (for example, to get married). In that case, you should indicate your religious affiliation on the Anmeldung form.
Only registered Catholics, Protestants, and Jews are subject to the church tax (Kirchensteuer). The amount is determined by the individual's income and the state in which he or she resides. Bavaria and Baden-Wurtemberg take 8%, while the rest of the states take 9%.
If you have been baptised but do not follow your religion and have no intention of utilising their facilities in the future, you should not declare your religion on the Anmeldung form in order to avoid paying church tax.
(Fun Fact: In 2020, the Catholic and Protestant churches received 12.08 billion euros from church tax alone!!!)