Higher education in Germany is known for its world-class universities, cutting-edge research facilities, and a strong focus on academic excellence. Studying in Germany is relatively cheaper compared to other study destinations. Generally, German universities' tuition fees are very low or even free, especially for undergraduate and master's programs. However, there may be some exceptions and variations depending on the specific university and program you choose. 
It is also worth noting that various scholarship opportunities are available to international students studying in Germany. Different organisations, foundations, and universities offer these scholarships and can cover tuition fees, living expenses, or both. Therefore, researching and applying for scholarships that may be available to you is crucial.
Why is studying in Germany Apt for Students?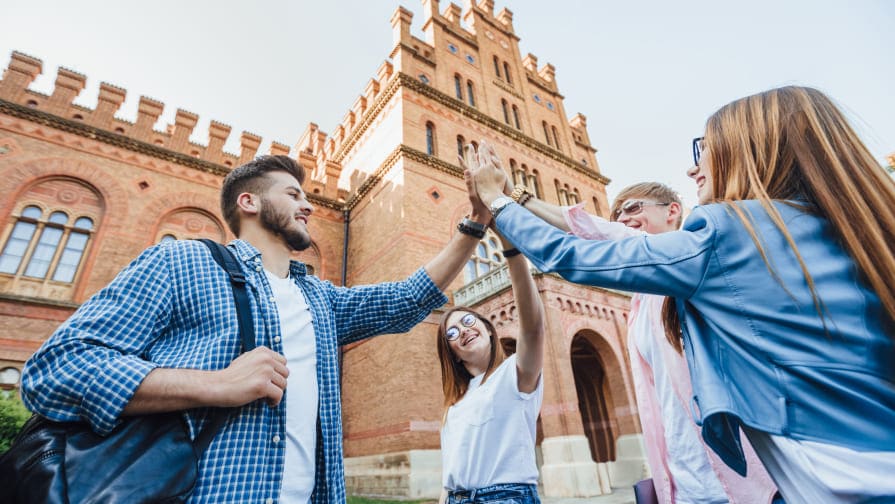 Some of the reasons why Germany is a great place to study include:
Quality of education:
German universities offer a high-quality education that is recognised worldwide. Many German universities rank among the top universities in the world. And they offer a wide range of programs in various fields.
Affordability:
Compared to other countries, Germany offers relatively low tuition fees. And in some cases, there are no tuition fees at all. Additionally, the cost of living in Germany is relatively affordable compared to other European countries.
Robust research culture:
Germany is known for its strong research culture, and its universities are leaders in cutting-edge research. This means that students have the opportunity to work alongside renowned researchers and contribute to groundbreaking research projects.
International environment:
German universities attract a diverse community of international students, creating a dynamic and multicultural learning environment. So, this provides students with the opportunity to learn from different perspectives and cultures.
Career prospects:
Studying in Germany can boost your career prospects, as employers worldwide highly value German degrees. Additionally, Germany is home to many international companies. So, this means students have access to a wide range of job opportunities after graduation.
Germany is an excellent destination for higher studies. And students who choose to study here can expect to receive a high-quality education in a dynamic and multicultural environment.
Student Visa Procedure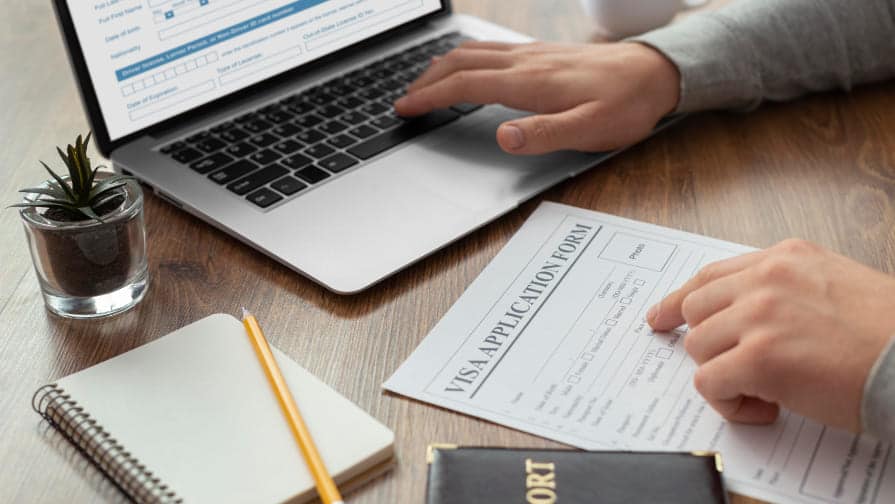 If you are a non-EU citizen planning to study in Germany for more than 90 days, you will need a student visa.
Here are the general steps to obtain a student visa in Germany:
Apply to a German university
Before applying for a student visa, you need to apply and receive an admission letter from a German university.
Gather necessary documents:
The documents required for a student visa application may vary depending on your country's origin and the specific embassy or consulate you are applying to. Generally, you will need a valid passport, a university admission letter, proof of financial means to support yourself during your stay, and a health insurance policy that meets German requirements.
Schedule an appointment:
Contact the German embassy or consulate in your home country to schedule an appointment for your visa application.
Attend the visa interview:
Attend the visa interview on the scheduled date and time. Also, be prepared to answer questions about your academic background, reasons for studying in Germany, and future plans.
Wait for the visa decision:
After the interview, wait for the visa decision. The processing time may vary depending on the embassy or consulate and your country of origin.
Travel to Germany:
If your visa application gets an approval, you will receive a visa that allows you to travel to Germany. Upon arrival in Germany, you must apply for a residence permit at the local registration office within the first three months of your arrival.
It is essential to start the visa application process early to allow enough processing time to avoid any delays or complications.
Is the German language necessary for studying in Germany?
While it is not always a strict requirement to know German to study in Germany, having a good command of the German language can be highly beneficial. Here are a few points to consider:
Language of Instruction:
Many undergraduate programs in Germany are taught in German. However, there is an increasing number of English-taught programs available, particularly at the master's and doctoral levels. So, if you are planning to pursue a degree taught in German, a strong proficiency in the language is essential to understand lectures, participate in discussions, and complete assignments.
Admission Requirements:
Some universities may require proof of German language proficiency for admission, even if the program is in the English language. This can be demonstrated through standardized language tests such as TestDaF or the DSH (German Language University Entrance Examination).
The minimum German level required for universities= is B2 level (A1 lowest level and C2 is the highest level)
Minimum Score in English proficiency tests (IELTS and TOEFL) for German universities= 6.5 IELTS, 90-100 TOEFL
Integration and Daily Life:
Having knowledge of German will greatly facilitate your day-to-day life in Germany. It will help you communicate with locals, navigate administrative processes, interact with fellow students, and immerse yourself in the local culture.
Job Opportunities
If you plan to work in Germany after completing your studies, knowing German can significantly enhance your job prospects. Many employers in Germany prefer candidates who are fluent in German, especially for positions that involve direct customer interaction or collaboration with German-speaking colleagues.
While some universities offer language courses for international students, it is generally advisable to have a basic understanding of German before arriving in Germany. This will give you a head start and allow you to adapt more easily to your academic and social environment.
It's important to note that the language requirements and availability of English-taught programs may vary among universities and study programs. Therefore, it's recommended to check the specific language requirements of the university and program you are interested in.
Language Schools
For certain courses in Germany, a certain level of proficiency in the German language is often a requirement for admission. These courses typically require applicants to provide proof of German language skills before they can be accepted.
In such cases, language schools become crucial for international students who need to acquire the necessary German language proficiency. These language schools offer specialized courses designed to help students reach the required language level for their chosen program of study. These courses often focus on academic and technical vocabulary, as well as language skills needed for specific fields of study.
In order to find language schools that cater to the requirements of specific courses, it is recommended to check with the universities offering the desired programs. Generally, many universities have partnerships or collaborations with language schools or provide information about recognized language proficiency exams that they accept for admission purposes.
When researching language schools, it's essential to consider factors such as the location, reputation, teaching quality, class sizes, and the specific focus on academic German. Additionally, it can be beneficial to inquire directly with the university's admissions office or international student services for recommendations on language schools that align with the requirements of the course you intend to pursue.
Hence by attending a language school and achieving the necessary language proficiency level, you can enhance your chances of meeting the admission requirements and successfully pursuing your desired course of study in Germany.
Here are a few options for finding language schools:
University Language Centers: Firstly, many universities in Germany have their own language centers or departments that offer German language courses. And these courses tailor to meet the needs of international students. And can range from intensive language programs to semester-long courses. So, check with the university you plan to attend to see if they offer language courses for international students.
Goethe-Institut: The Goethe-Institut is a renowned cultural institution that promotes German language and culture worldwide. They have language centers in several cities in Germany, offering a wide range of German language courses for different proficiency levels. These well-structured courses are recognized internationally.
Volkshochschulen (Adult Education Centers): Volkshochschulen are adult education centers found throughout Germany. They offer a variety of courses, including German language courses for foreigners. These courses are often more affordable compared to other options and are available in many cities and towns.
Private Language Schools: There are numerous private language schools in Germany that specialize in teaching German to international students. These schools often provide flexible course schedules and offer a range of programs tailored to different proficiency levels and study objectives.
When searching for language schools, consider factors such as the location, course duration, class sizes, teaching methods, and costs. It's also worth checking online platforms and forums where students share their experiences and recommendations regarding language schools in Germany.
Remember to plan ahead and allow sufficient time for language studies before beginning your desired course in Germany. Language requirements can vary depending on the university and program, so make sure to research the specific language proficiency level required by your chosen institution.
List of universities in the top 7 cities of Germany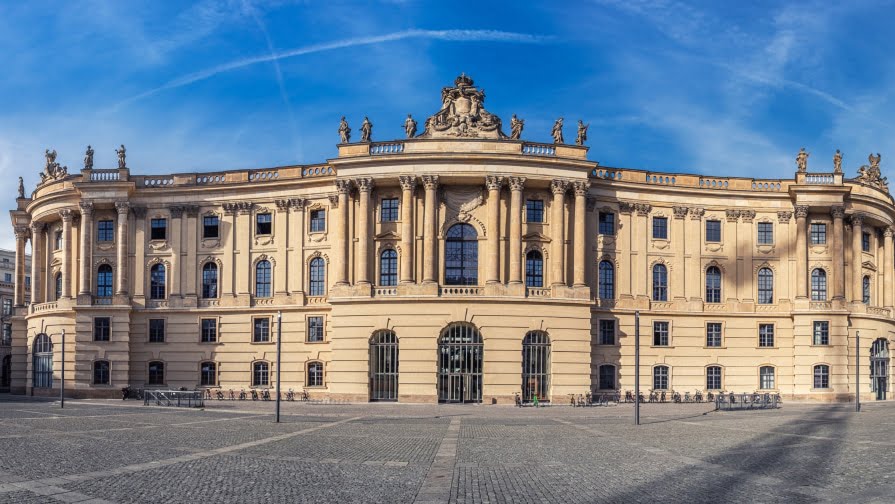 Here is a list of universities in the top 7 cities of Germany:
1. Berlin:
Humboldt University of Berlin
Technical University of Berlin
Free University of Berlin
Berlin University of the Arts
Charité – Universitätsmedizin Berlin
2. Hamburg:
University of Hamburg
Hamburg University of Technology
HafenCity University Hamburg
Hamburg University of Applied Sciences
Hochschule für Musik und Theater Hamburg
3. Munich:
Ludwig Maximilian University of Munich
Technical University of Munich
University of Applied Sciences Munich
Munich University of Applied Sciences
University of Music and Performing Arts Munich
4. Cologne:
University of Cologne
Technical University of Cologne
Cologne Business School
Cologne University of Music and Dance
Cologne University of Applied Sciences
5. Frankfurt:
Goethe University Frankfurt
Frankfurt University of Applied Sciences
Frankfurt School of Finance & Management
Städelschule Frankfurt
Frankfurt University of Music and Performing Arts
6. Stuttgart:
University of Stuttgart
Stuttgart Media University
Stuttgart University of Applied Sciences
State Academy of Fine Arts Stuttgart
State University of Music and Performing Arts Stuttgart
7. Düsseldorf:
Heinrich Heine University Düsseldorf
Düsseldorf University of Applied Sciences
Kunstakademie Düsseldorf
Robert Schumann Hochschule Düsseldorf
Hochschule für Musik und Tanz Köln – Standort Düsseldorf
Please note that this is not an exhaustive list, and there may be additional universities, colleges, or specialized institutions in each city. Hence, it's always recommended to research specific universities and programs of interest for comprehensive and up-to-date information.
Now, let us give you a brief on some of the top universities and what they offer…
Humboldt University of Berlin: Known for its strong research focus and diverse academic disciplines, Humboldt University is one of Germany's oldest universities and offers a wide range of programs.
Technical University of Berlin: Renowned for its engineering, natural sciences, and technology programs, the Technical University of Berlin is highly regarded for its innovative research and collaborations with industry.
University of Hamburg: Offering a comprehensive range of disciplines, the University of Hamburg stands out for its strong research profile and interdisciplinary approach to education.
Hamburg University of Technology: Known for its engineering and technology programs, this university emphasizes practical learning and has close ties to industry.
Ludwig Maximilian University of Munich: As one of Germany's leading universities, LMU Munich is known for its research excellence, diverse range of programs, and vibrant academic environment.
Technical University of Munich: Ranked among the top technical universities globally, TUM is renowned for its engineering, natural sciences, and technology programs, as well as its strong industry connections.
University of Cologne: With a strong reputation in business, economics, and social sciences, the University of Cologne is highly regarded for its research-driven programs and international outlook.
Technical University of Cologne: Focused on engineering and applied sciences, the Technical University of Cologne offers innovative programs with a practical orientation.
Goethe University Frankfurt: Known for its excellence in social sciences, humanities, and natural sciences, Goethe University Frankfurt is recognized for its research contributions and international collaborations.
Frankfurt School of Finance & Management: Specializing in finance, management, and business programs, the Frankfurt School is highly regarded for its close ties to the finance industry.
University of Stuttgart: Renowned for its engineering and technology programs, the University of Stuttgart is known for its strong emphasis on practical application and innovation.
Stuttgart Media University: Focusing on media, communication, and creative industries, this university prepares students for careers in media production, design, and technology.
Heinrich Heine University Düsseldorf: With a strong emphasis on interdisciplinary research, Heinrich Heine University offers a wide range of programs in humanities, natural sciences, and medicine.
Kunstakademie Düsseldorf: Renowned for its art and design programs, the Kunstakademie is known for its influential faculty and the creative environment it provides to students.
Please note that these universities represent just a selection of the top institutions in Germany's major cities, each offering unique strengths and opportunities for academic and research pursuits.
Is it hard to get admission to a German University?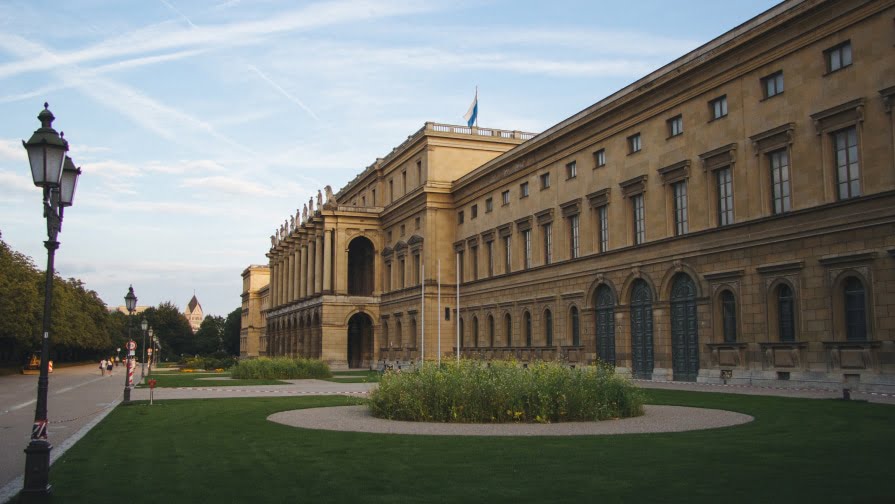 Getting admission to a German university can be competitive, but it is not necessarily difficult. German universities are well-known for being selective and having high academic standards, particularly for competitive programs such as medicine or engineering. However, there are many universities and programs in Germany, and some are less competitive than others.
It is important to have a strong academic record and to meet the admission requirements for your chosen program to improve your chances of getting admission to a German university. In general, admission requirements for undergraduate programs include a high school diploma and proof of German language proficiency. In contrast, admission requirements for graduate programs may include a bachelor's degree, relevant work experience, and proof of English or German language proficiency.
It is also important to apply early and to carefully follow the application instructions provided by the university. Many German universities have specific application deadlines and procedures. So you need to complete these deadlines or provide the required documentation to ensure your admission chances.
Additionally, some German universities offer preparatory courses and language courses to help international students improve their academic and language skills before beginning their studies. So, these courses can help improve your chances of admission to a German university.
UK vs. Germany: The Battle of the Education Systems
The education systems of the different countries in the UK, such as England, Scotland, Wales, and Northern Ireland, have some similarities and differences when compared to the German education system. So, here are some key points to consider:
Structure
The education systems of England, Wales, and Northern Ireland have a similar structure, with primary education for ages 5-11, secondary education for ages 11-16, and post-secondary education at colleges or universities. Meanwhile Scotland has a slightly different structure, with primary education for ages 5-12 and secondary education for ages 12-18. The German education system is structured differently, with primary education for ages 6-10, secondary education for ages 11-16, and a choice between vocational training or university studies.
Curriculum
The curriculum for each country in the UK is slightly different, with some variations in subjects taught and assessment levels. However, all four countries offer a broad range of subjects, including languages, sciences, social studies, and humanities. The German education system also has a wide range of subjects but with a stronger focus on technical and vocational education.
Exams
In the UK, students generally take national exams at the end of their secondary education, such as GCSEs, A-levels, or Scottish Highers. These exams determine entry to university or further education. In Germany, students take exams at the end of secondary education that determines entry to vocational training or university.
University
The UK has a well-established university system, with a wide range of universities and degree programs available. The German university system strongly focuses on research and academic excellence. In general, German universities have lower tuition fees than UK universities.
Language
English is the primary language of instruction in the UK, except in some areas of Wales and Scotland. In Germany, the primary language of instruction is German, although many universities offer programs in English.
Advantages of Studying in Germany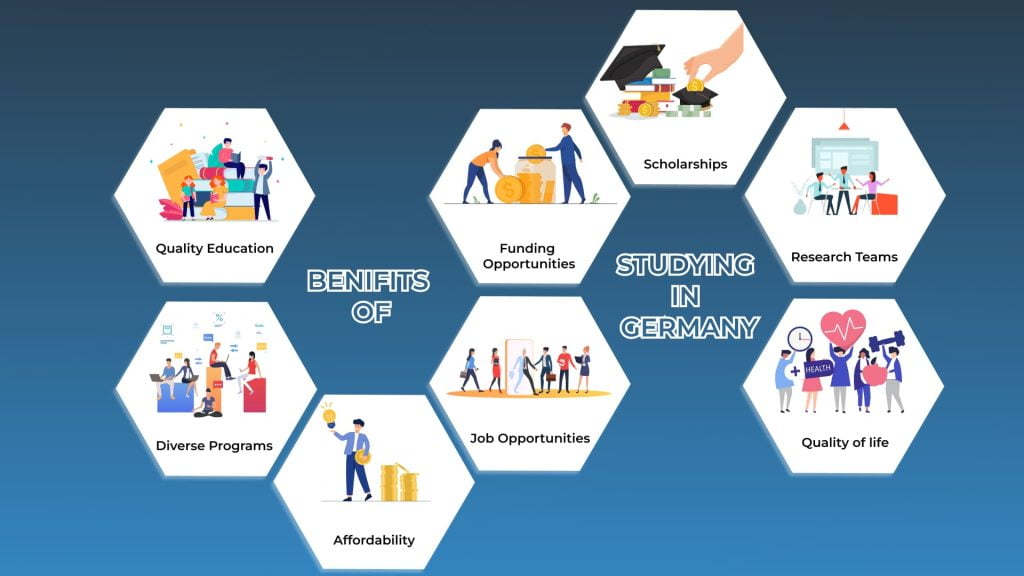 Studying in Germany offers several advantages for international students.
Here are some key benefits:
Quality Education
Germany is famous for its high-quality education system. German universities internationally recognise for their excellent academic standards, research opportunities, and state-of-the-art facilities. Hence, the degrees earned from German universities hold significant value worldwide.
Diverse Range of Programs
Germany offers a wide range of study programs across various disciplines. Whether you hold interest in engineering, natural sciences, humanities, social sciences, or arts, you can find numerous options to suit your interests and career goals.
Affordable or No Tuition Fees
Many public universities in Germany charge little to no tuition fees, including for international students. This significantly reduces the financial burden of studying abroad, making it an attractive option for those seeking an affordable education.
Strong Economy and Job Opportunities
Germany has a robust economy and is home to numerous multinational companies and thriving industries. Thus, studying in Germany provides opportunities to network, gain practical experience through internships, and secure employment in Germany or other countries after graduation.
Scholarships and Funding Opportunities
Various scholarships and funding options are available for international students in Germany. These include government scholarships, university-specific scholarships, and other funding programs, which can help support your studies and also living expenses.
Multicultural and International Environment
German universities attract a diverse community of students worldwide, fostering a multicultural and international learning environment. Hence, interacting with students from different backgrounds broadens your cultural horizons and helps develop a global perspective.
Excellent Infrastructure and Quality of Life
Germany offers a high standard of living, well-developed infrastructure, efficient public transportation systems, and access to quality healthcare. German cities known for their safety, cleanliness, and cultural attractions, provide a conducive environment for students to live and study.
Strong Focus on Research and Innovation
Firstly, Germany is at the forefront of research and innovation, with significant scientific research investments. So. studying in Germany allows you to engage in cutting-edge research projects, work with leading researchers, and contribute to advancements in your field.
Opportunity to Learn German
Learning German can open doors to a broader range of job opportunities and enhance your cultural integration in Germany. While many study programs are offered in English, acquiring proficiency in German can be advantageous for your academic, professional, and personal growth.
Thus, these advantages make studying in Germany an appealing option for international students.
Career Opportunities in Germany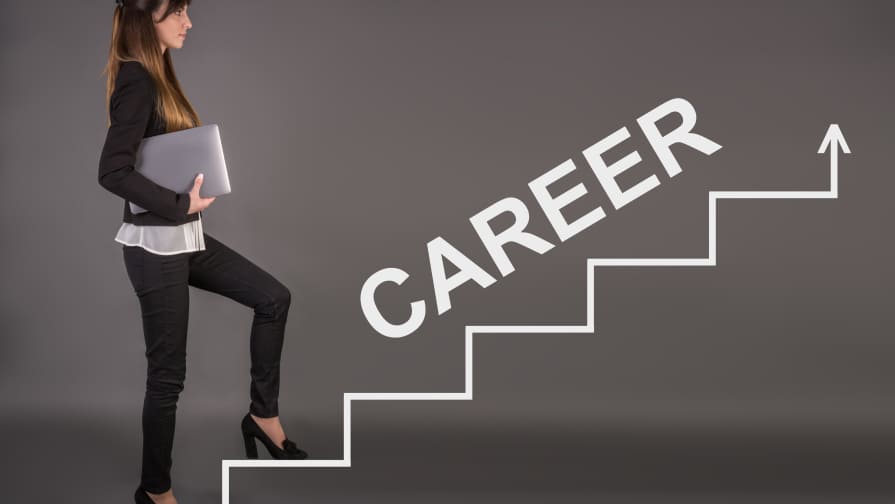 Germany offers a wide range of career opportunities for graduates across various fields. And here are some sectors with significant job prospects in Germany:
Engineering: Germany is known for its world-class engineering industry. And offers numerous job opportunities in areas like mechanical, electrical, and automotive engineering.
Information Technology: With the rise of digitalisation, Germany's IT sector is rapidly expanding, providing opportunities for software developers, data analysts, and cybersecurity professionals.
Healthcare: The healthcare sector in Germany is continuously growing, with an ageing population and increasing demand for medical services. Opportunities in healthcare include doctors, nurses, pharmacists, and medical researchers.
Business and Finance: Germany is a central financial hub in Europe, with a strong economy and numerous multinational companies. Opportunities in business and finance include accounting, marketing, sales, and management roles.
Science and Research: Germany is renowned for its commitment to scientific research, with several universities and institutions engaged in cutting-edge research. Opportunities in science and research include roles in academia, industry, and government.
Creative Arts: Germany has a thriving creative arts sector, with opportunities in film, music, fashion, and graphic design.
Education: Germany has a well-developed education system, with opportunities for teachers, educators, and academic professionals.
Tourism and Hospitality: Germany is a popular tourist destination with a vibrant hospitality industry offering job opportunities in hotels, restaurants, and tourism-related businesses.
In addition to these sectors, Germany has a shortage of skilled workers in fields such as nursing, engineering, and IT. It provides excellent opportunities for international graduates with relevant skills and qualifications. The German government has also introduced several initiatives to attract skilled workers from overseas. This makes it easier for international graduates to secure employment in Germany.
Conclusion
In conclusion, studying in Germany opens the door to creative possibilities. From renowned educational institutions to its vibrant arts and culture scene, Germany provides an inspiring environment for students to pursue their passions and nurture their creative talents. So, whether you aspire to be an engineer, scientist, artist, or entrepreneur, Germany offers a platform for innovation and exploration.
Immersing yourself in Germany's rich history, diverse landscapes, and dynamic cities will fuel your creativity and broaden your perspective. The country's commitment to research and development and its strong economy present ample opportunities for turning your ideas into reality.
Moreover, studying in Germany means joining a multicultural community of students from around the globe. Thus, interacting with individuals from different backgrounds and sharing diverse perspectives will enhance creativity and foster lifelong connections.
As you embark on your academic journey in Germany, embrace the language, culture, and countless artistic and intellectual experiences that await you. Take advantage of world-class education, scholarships, and research opportunities, and let your imagination flourish.
Whether you find inspiration in the historic streets of Berlin, the picturesque landscapes of Bavaria, or the innovative hubs of Hamburg, studying in Germany will ignite your creative spark and equip you with the skills and knowledge to make a meaningful impact in your chosen field.
So, dare to dream, create, and thrive in Germany—a country where education and creativity merge to shape a future full of limitless possibilities.