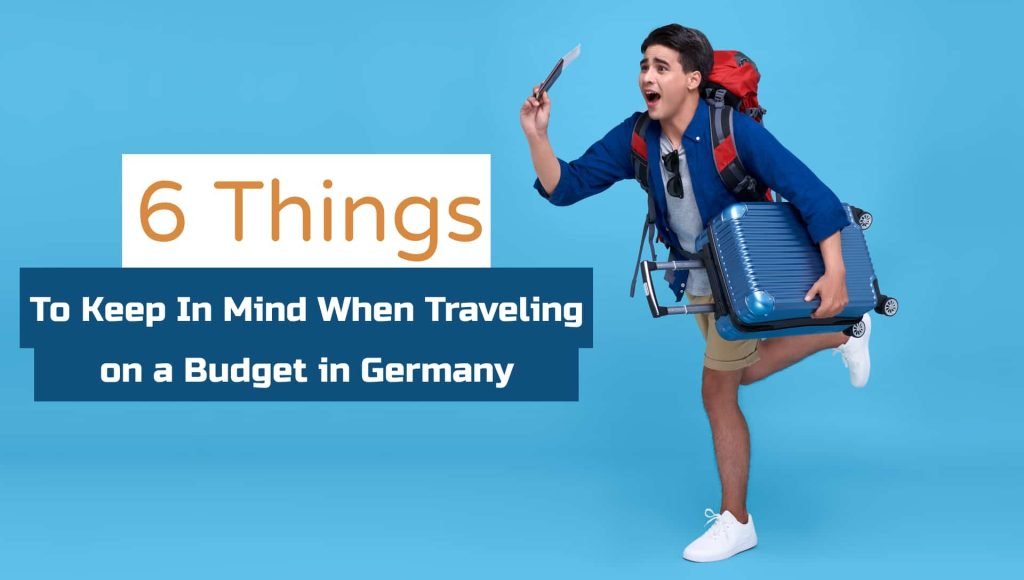 Willkommen in Deutschland, where fairy tales come to life, history echoes through cobblestone streets, and the scent of bratwurst lingers in the air. With its rich tapestry of experiences, Germany is a dream travel destination for many. From the medieval charm of Rothenburg to the pulsating energy of Berlin, this country has it all. And the best part? However, travelling in Germany need not be a thing to worry about.
There are a few things you need to consider before you plan your budget trip and allow us to introduce you to some of our secrets. We're your personal budget wizards, revealing the enchanting secrets of travelling Germany without emptying your piggy bank.
Forget the notion that traveling through Germany requires deep pockets. We're about to show you how to dine on schnitzel, dance through vineyards, and sleep in historic castles, all while keeping your euros in check.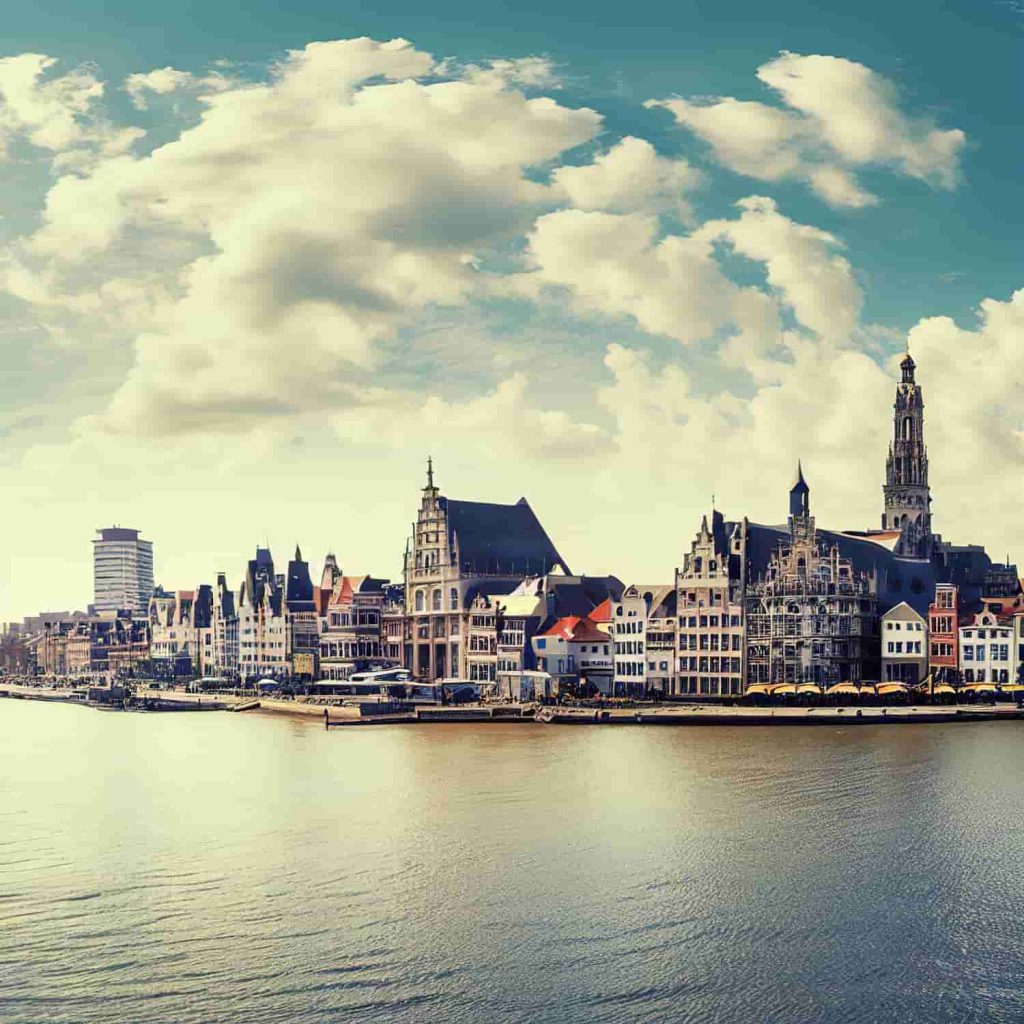 #1 Setting Realistic Goals While Travelling in Germany
Choosing the right time to travel to Germany is the first step in ensuring a budget-friendly adventure. The country experiences a wide range of weather and tourist seasons. Consider traveling during the shoulder seasons of spring (April to June) and autumn (September to October).
During these periods, you can enjoy milder weather, fewer crowds, and lower prices on accommodations and attractions. However, if you're up for a winter wonderland, the Christmas markets in December are a magical experience, although accommodation prices might rise.
Next, setting a realistic budget is crucial. Determine how much you're willing to spend and stick to it. Germany offers options for both luxury and budget travelers, so knowing your financial boundaries will guide your choices.
Researching affordable destinations within Germany is a money-saving game-changer. While Berlin and Munich are fantastic cities, consider exploring lesser-known gems like Leipzig, Dresden, or the picturesque villages along the Romantic Road for a more affordable experience.
Booking flights and accommodations in advance can significantly cut your expenses. Be on the lookout for deals and discounts, and consider flexible travel dates to find the best rates. Online tools and apps can help you compare prices and grab those early-bird discounts, so be sure to harness their power.
#2 Figuring Your Way Around Transportation While Travelling in Germany
In Germany, the public transportation system is not just efficient; it's a budget traveler's dream come true. Trains, trams, buses, and subways crisscross the entire country, making it easy to get around.
Major cities like Berlin, Munich, and Hamburg boast extensive networks, while even smaller towns are well-connected. Public transport is punctual, clean, and a great way to soak up the local atmosphere while you travel in Germany affordably. Consider purchasing a multi-day pass for unlimited travel within a city, which can be more cost-effective than individual tickets.
Saving on Train and Bus Tickets
When it comes to saving on train and bus tickets, consider the following:
Group tickets: If you're traveling with friends or family, group discounts are often available.
Regional tickets: For shorter journeys, explore regional train tickets, which can be notably cheaper.
Early booking: Purchase your train tickets well in advance to access the best fares.
Flexible schedules: Traveling off-peak or during weekdays can result in lower ticket prices.
Discount cards: Look into rail cards like the BahnCard for reduced fares on Deutsche Bahn services.
The Benefits of Investing in Rail Passes
For extensive types of travel in Germany, especially if you plan to visit multiple cities, consider a rail pass. The German Rail Pass offers unlimited travel for a set number of days within a month. It's not just convenient but also cost-effective, saving you from the hassle of booking individual tickets and offering considerable savings.
If none of these are up your travel alley, consider carpooling and ridesharing services like BlaBlaCar. These options can be cheaper than traditional taxis and sometimes even public transport. Plus, you might have the chance to meet locals and fellow travelers, enhancing your experience.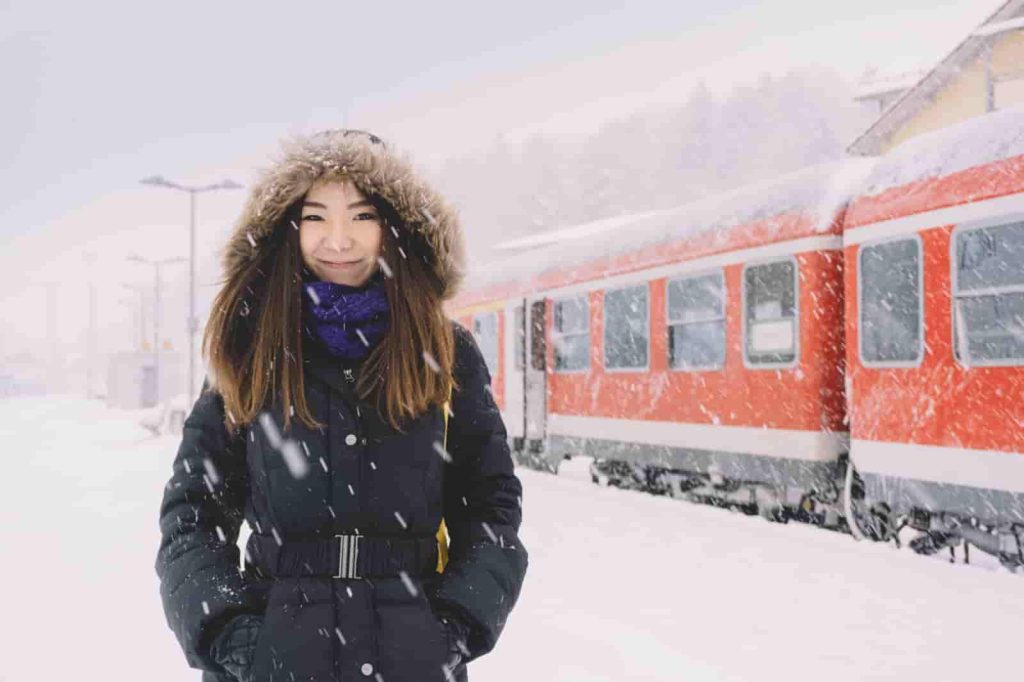 #3 Budget-Friendly Accommodation While Travelling in Germany
There are several ways to save money while travelling in Germany. One of the main bleeders of money is finding the right accommodation for you. It needs to be safe, meet all your personal goals and needs, sustainable and restful. Worry not, because even on a budget, we have several options for you:
Option 1: Hostels and Budget Hotels
One of the cornerstones of budget travel in Germany is the availability of hostels and budget hotels. Whether you're in a major city or a charming countryside village, you'll likely find a hostel that suits your budget.
These accommodations often offer dormitory-style rooms or private rooms at wallet-friendly rates. Many hostels are not just places to sleep but also hubs of social activity, where you can meet fellow travelers and share experiences. Budget hotels, on the other hand, offer more privacy while keeping costs down. Look for accommodations with shared facilities to save even more.
Option 2: Airbnb and Vacation Rentals
For a taste of local life, consider Airbnb and other vacation rental platforms. These platforms provide a range of lodging options, from cozy apartments to charming cottages.
By opting for a rental, you can often prepare your meals, reducing dining costs. Moreover, you'll experience a slice of everyday life in Germany that hotels may not offer.
Option 3: Camping Options
Germany is a paradise for nature lovers, and camping is a fantastic way to immerse yourself in its beautiful landscapes while staying on budget. The country boasts a network of well-maintained campgrounds.
Camping can be done with tents, caravans, or in rustic cabins. The fees are generally lower than traditional accommodations, and you'll have the added benefit of connecting with nature.
How to Find Deals and Discounts
Use online booking platforms and apps.
Check websites like Booking.com, Expedia, and Hostelworld for special offers.
Sign up for loyalty programs and newsletters for exclusive discounts.
Be flexible with your travel dates to take advantage of varying rates.
Keep an eye out for special promotions or events in your chosen destination, as they can affect accommodation prices.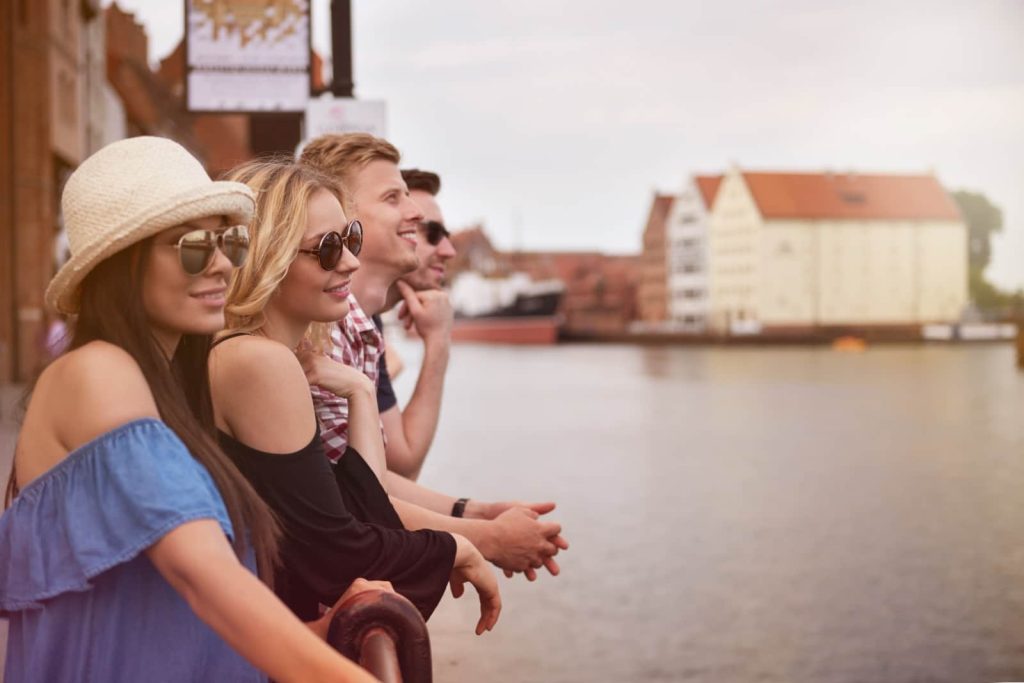 #4 Explore Germany's Vibrant Cuisine on a Budget
If you are going to Germany, you might as well make it a point to try as much of its diverse cuisines as possible. Don't be disheartened about not dining in the fancy Michelin star restaurant, because the best of Germany's foods is found among the locals.
Eating at Local Eateries and Street Food Stalls
To truly experience Germany's culinary scene while keeping your budget intact, look no further than local eateries and street food stalls. Wander away from the bustling tourist districts, and you'll discover cozy corner restaurants and vibrant food markets offering authentic and affordable dishes. Doner kebabs, bratwurst, currywurst, and hearty sandwiches are just a few options that won't break the bank. Plus, these places often provide a glimpse into the daily life of locals, making your dining experience all the more rewarding.
The Benefits of Self-Catering
Self-catering can be a game-changer when it comes to budget dining. If your accommodation allows it, take advantage of local grocery stores and markets to prepare your meals. Picnicking in parks or along the riverside is a charming way to savor your self-made sandwiches, cheeses, and fresh fruits. Not only does self-catering save you money, but it also allows you to customize your meals to your taste.
Sampling Regional Dishes on a Budget
Germany is renowned for its regional cuisine, and each area has its specialties. Explore local dishes that are not only delicious but also budget-friendly. In Bavaria, try käsespätzle (cheese noodles), while in the Rhineland, indulge in a hearty plate of haxe (pork knuckle). Sampling regional specialties is a fantastic way to immerse yourself in the culture without splurging.
Avoiding Tourist Traps
While Germany has its share of tourist traps, you can steer clear of them with some savvy tactics. Seek recommendations from locals or fellow travelers, and don't be afraid to venture a bit off the beaten path. Avoid dining at restaurants with menus translated into numerous languages, as these are often pricier. Embrace the cozy corners where locals gather, and you're likely to find both authentic experiences and budget-friendly prices.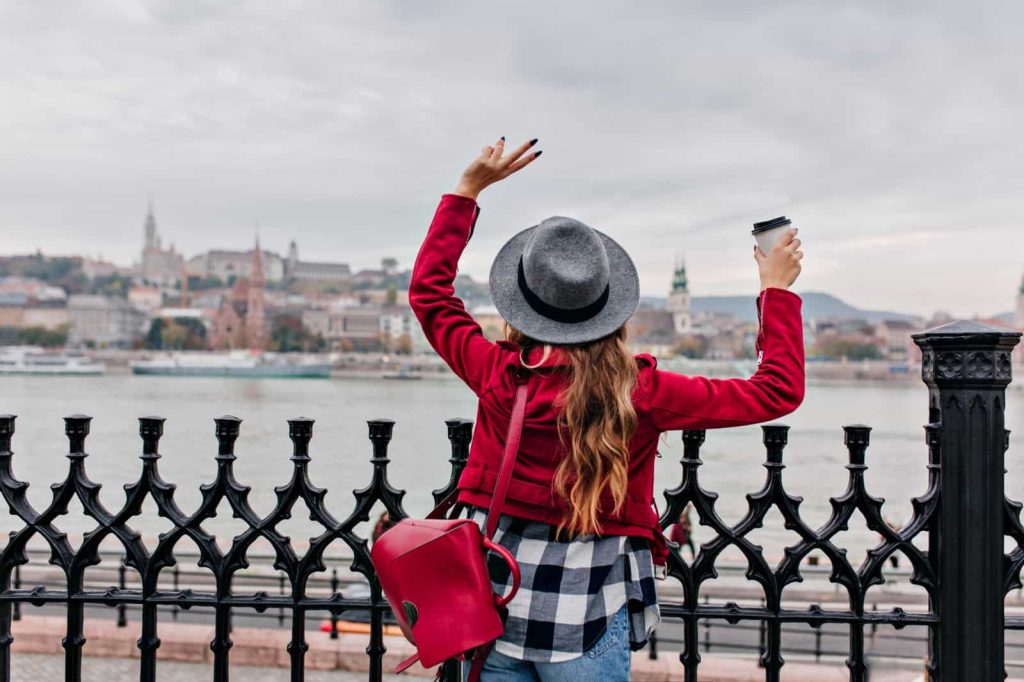 #5 Making the Best Out of Germany's Tourist Spots
Now this, you need not worry about. The city in itself is a tourist attraction and there is so much to see, you will never feel like you have missed out on anything.
Look For Free or Low-Cost Attractions
Germany is home to a plethora of remarkable attractions that won't dent your budget. Museums like Berlin's Museum Island and the Deutsches Museum in Munich offer specific days or hours with free admission. Stroll through the historic streets of towns like Rothenburg ob der Tauber, where every corner exudes charm at no cost.
Explore the scenic beauty of the Rhine River, or enjoy the stunning architecture of cathedrals like Cologne Cathedral, where entrance is often free. Remember to check websites, guidebooks, or local advice for any free events or exhibits in the cities you visit.
Using City Passes for Discounts
City passes are a budget traveler's best friend when it comes to sightseeing. Cities across Germany offer passes that provide discounts on public transport, free entry to numerous attractions, and even guided tours.
For example, the Berlin Welcome Card or the Munich City Pass will grant you access to many iconic sites at a reduced rate. These passes are not only cost-effective but also provide convenience, as they often include public transportation, saving you both money and time.
Participating in Guided Tours and Excursions
While guided tours might sound expensive, they can be surprisingly budget-friendly. Many cities offer free walking tours where you can explore the city's history and culture, leaving you with the option to tip your guide according to your budget.
Additionally, look for specialized tours like food or street art tours, which provide unique experiences at reasonable prices. Guided excursions to scenic destinations like Neuschwanstein Castle or the Black Forest can also be cost-effective when booked through group tours or public transport.
Enjoying the Great Outdoors
Germany's natural beauty is a gift that keeps on giving, and the best part is that most of it is free. Hiking through the Bavarian Alps, cycling along the Mosel River, or picnicking in the vast Black Forest costs nothing but the energy to explore.
The country's abundance of parks and lakes offers opportunities for swimming, sunbathing, and relaxation. Don't forget to take in the picturesque landscapes that are on display year-round, whether you're chasing the colors of spring, basking in the summer sun, or witnessing the magic of a snowy winter wonderland.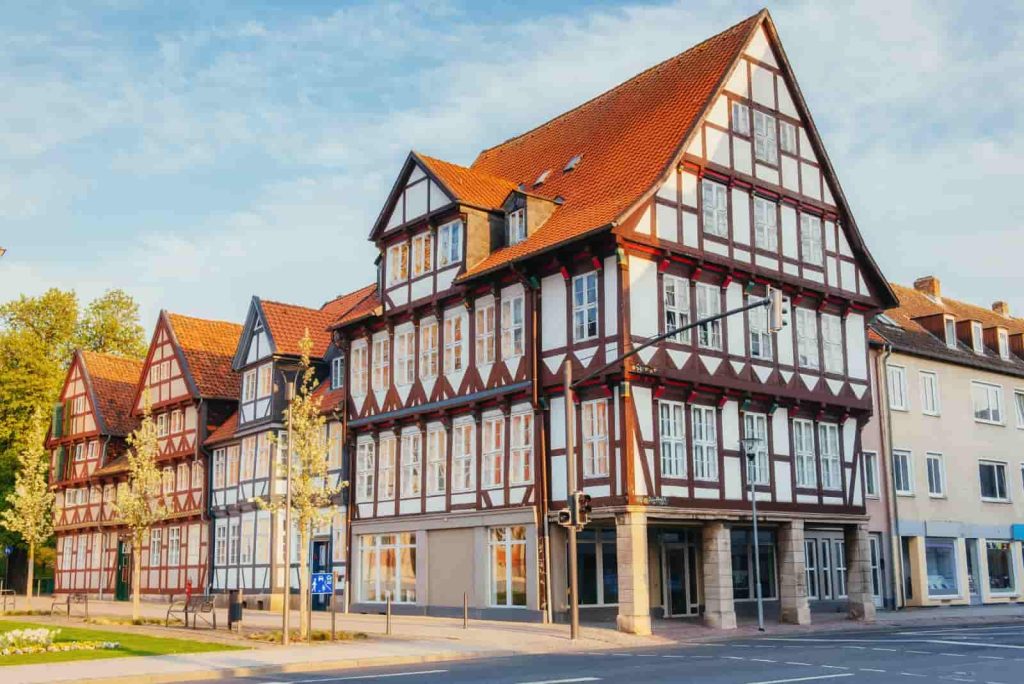 #6 Money Saving Tips: Travelling Germany on a Budget
Every budget-friendly trip is bound to go wrong once in a while. That's why you need these extra back-up tips to make your travel through Germany a breeze.
Using Cash or Cards in Germany
When it comes to handling your money when travelling in Germany, it's essential to strike a balance between cash and cards. Credit and debit cards are widely accepted in urban areas, but carrying some cash is handy for small purchases and in rural regions where card acceptance may be limited.
To avoid currency conversion fees, consider obtaining a travel-friendly credit card that offers favorable exchange rates. Moreover, always inform your bank about your travel plans to prevent any payment disruptions.
Taking Advantage of Student and Youth Discounts
If you're a student or a young traveler, Germany offers a wealth of discounts that can significantly reduce your expenses. The International Student Identity Card (ISIC) provides access to a variety of student discounts on transportation, accommodation, and attractions. Additionally, keep an eye out for youth hostels, which often offer budget-friendly lodging tailored to younger travelers.
Avoiding Unnecessary Expenses
While exploring Germany, it's essential to distinguish between needs and wants. Take a moment to reflect on whether you truly need that souvenir or another restaurant meal. Instead of shopping at expensive tourist traps, visit local markets and shops for unique, affordable items. Skip the guided tours or attractions that don't align with your interests and budget.
Budgeting and Tracking Your Spending
Lastly, create a daily budget and stick to it. Utilize budgeting apps or simply keep a journal of your expenses. This will help you stay on track and be aware of your spending habits. Remember that a little restraint can go a long way in making your Germany adventure both memorable and cost-effective.
Prost to Penny-Pinching: Your Budget-Friendly German Travel Odyssey!
Remember, budget travel in Germany isn't about deprivation; it's about liberation! It's about unlocking the hidden gems of this captivating country, indulging in the local culture, and forging unforgettable memories without financial regrets.
By choosing the right time to visit, mastering public transportation, and seeking out affordable accommodations, you've equipped yourself for an exceptional journey. Whether you're savoring bratwursts, dancing at local festivals, or scaling ancient castles, you're doing it with savvy savings.