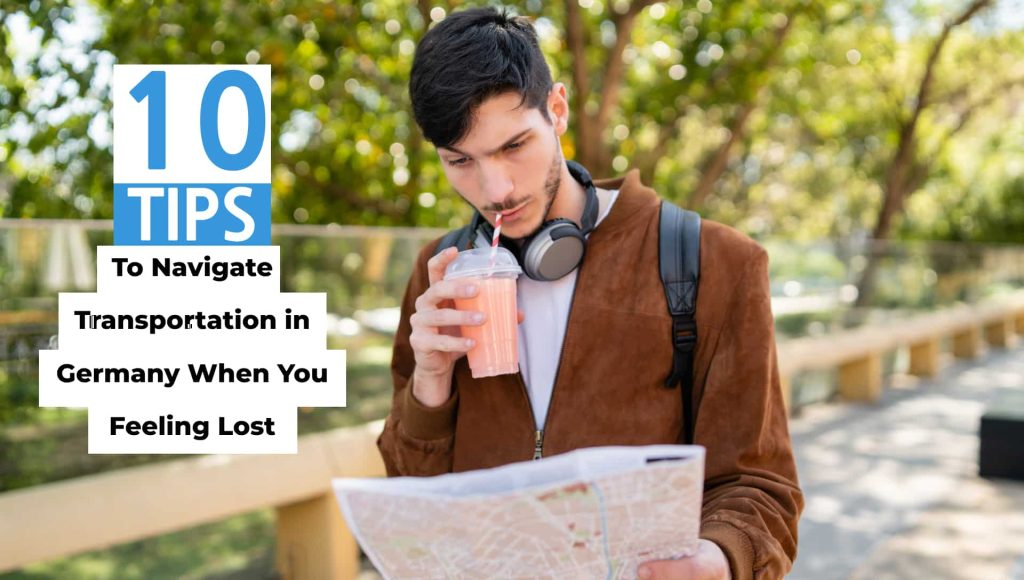 Navigating the bustling streets of Berlin is an adventure in itself, and understanding the city's extensive transportation network can make your journey even more exciting and hassle-free. With its rich history, vibrant culture, and thriving urban scene, transportation in Berlin cater to both locals and curious travelers.
From iconic double-decker buses to the speedy U-Bahn, Berlin's public transportation is known for its efficiency and accessibility. We'll uncover the best ways to purchase tickets, explore the Berlin Welcome Card, and master the BVG website and apps for effortless route planning.
But we won't stop at the basics; we'll also delve into the unique experiences that Berlin offers, including cycling through its bike-friendly lanes and embracing the city's eco-conscious ethos. Let's try and simplify Berlin's incredibly efficient and expansive transit system.
Understanding Berlin's Transportation Networks
Berlin has one of the most comprehensive and efficient public transportation networks in Europe, making it a dream for both residents and tourists. The backbone of this system is the Berliner Verkehrsbetriebe (BVG), which is responsible for managing and operating most of the city's public transportation options.
The BVG encompasses various modes of transport, including trams, buses, ferries, and the iconic Berlin U-Bahn (subway) and S-Bahn (commuter trains). These options are interconnected, allowing passengers to seamlessly transfer from one mode to another with a single ticket. This integration is a significant convenience for those exploring the city, as it reduces the need to purchase multiple tickets for different types of transport.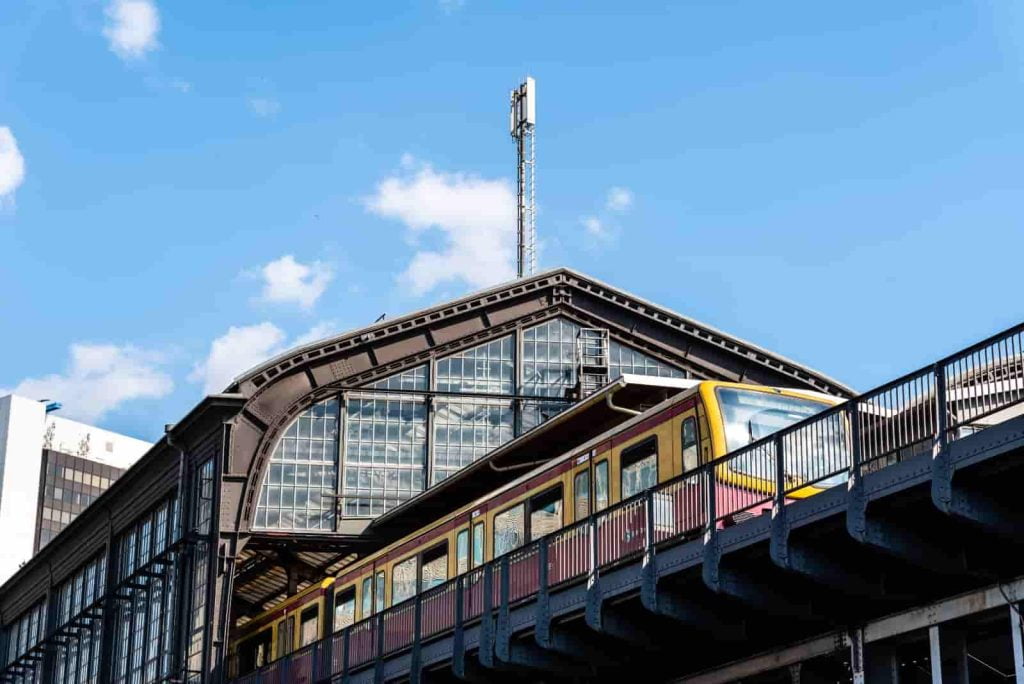 10 Tips to Navigate Transportation in Berlin
As mentioned earlier, if you are a tourist in Berlin or a new migrant, the last thing you need to worry about is how to navigate your way through the expansive network of transportation in Berlin. Use our quick tips to become an expert within seconds:
#1 Purchase the Right Kind of Tickets
When it comes to navigating transportation in Berlin, understanding the various ticket types is essential. Berlin offers a range of ticket options to suit different needs:
Single Tickets: Perfect for one-off trips. These are valid for a single journey within the zones you select.
Daily Tickets: If you plan to travel multiple times in a day, a daily ticket is a cost-effective choice. It provides unlimited travel within the chosen zones for the day.
Weekly and Monthly Tickets: Ideal for longer stays or regular commuters. They offer unlimited travel within the selected zones for a week or a month, providing substantial savings compared to buying daily tickets.
Price Range and Fare Zones
Berlin's ticket prices are categorized into different zones, labeled A, B, and C. Zone A covers the city center, while B extends to the outskirts, and C encompasses the surrounding region. The price of your ticket will depend on the number of zones you intend to travel through.
Be sure to check the zone maps and plan your ticket purchase accordingly, as traveling without a valid ticket can result in fines. Berlin's transit system also offers discounted fares for children, students, and seniors, so make sure to inquire about these options to save on your transportation costs.
#2 Transportation in Berlin Made Easy? The Berlin Welcome Card
For tourists exploring Berlin, the Berlin Welcome Card is a valuable travel companion. This card, designed specifically for visitors, offers a range of features that make it a popular choice. It can be a true game-changer for your Berlin experience.
The Berlin Welcome Card provides unlimited access to the city's public transportation network, including buses, trams, S-Bahn, U-Bahn, and ferries. This means you can travel conveniently and cost-effectively across the city without the hassle of buying individual tickets for each trip. Signing up for the Welcome card has several perks:
Discounts: The card unlocks discounts at a multitude of attractions, museums, and tours across Berlin. Whether you want to visit the world-famous Museum Island, take a guided city tour, or explore historic sites, the card will often save you money.
City Guide: Along with your card, you'll receive a helpful city guide filled with information about the city's landmarks, maps, and tips to enhance your stay.
Flexibility: The Berlin Welcome Card comes in various durations, from 48 hours to six days. Choose the one that best suits your travel plans.
Choice of Zones: You can select the card based on the zones you need, making it customizable for different travel needs.
Airport Transfer: Many versions of the card include a one-way airport transfer, simplifying your arrival in Berlin.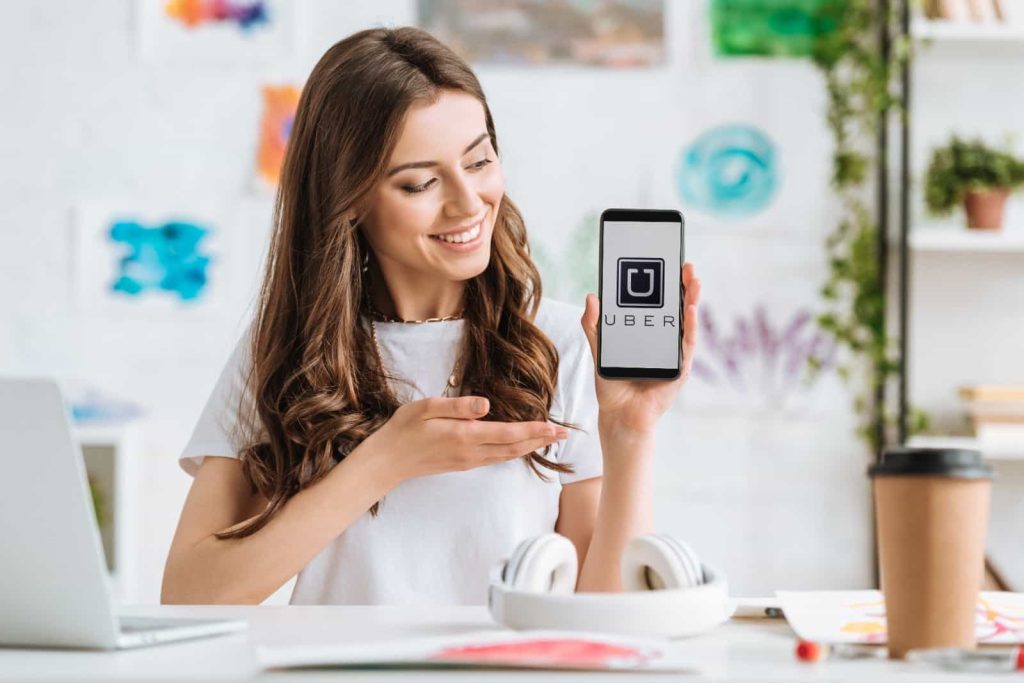 #3 Learn How to Use the BVG Website to Solve Your Transportation Woes
Sure, Berlin's expansive transportation system is intimidating, but once you learn to harness the power of the BVG ((Berliner Verkehrsbetriebe) website and apps, you have literally, unofficially become a local. These digital tools are your gateway to effortlessly planning routes and staying updated on schedules.
| | |
| --- | --- |
| The BVG Website | The BVG Mobile |
| Visit the Official Website: Start by accessing the official BVG website, which is available in English, making it accessible for international visitors. | Download the App: Get the BVG FahrInfo Plus app from your device's app store. It's available for both Android and iOS. |
| Journey Planner: Use the journey planner feature by entering your starting point and destination. You can specify your desired mode of transport and even set departure or arrival times. | Route Planner: Enter your journey details, and the app will generate routes, including changes and estimated travel times. |
| Live Updates: The website provides real-time information on delays, service interruptions, and alternative routes, ensuring you're always in the know | Ticket Purchase: The app not only offers route planning but also allows you to buy tickets and store them digitally. It's a handy all-in-one tool. |
| | Real-Time Data: With live updates on delays and schedules, the app keeps you informed, making it a reliable resource for commuters and tourists alike. |
How to use the BVG website and mobile application
What Features Do You Need to Look Out For?
The BVG website and mobile apps offer several features for finding the quickest and most convenient routes:
Multi-Modal Options: These tools consider various modes of transportation, such as buses, trams, U-Bahn, and S-Bahn, ensuring you reach your destination in the most efficient way.
Alternative Routes: If there are disruptions or delays on your chosen route, the website and apps suggest alternative paths to reach your destination on time.
Maps and Timetables: Access maps of the public transportation network and detailed timetables to plan your journeys down to the minute.
Language Options: The English language option in both the website and app is a boon for international travelers, ensuring ease of use.
#4 Use Berlin's U-Bahn System to Get Around the City
The Berlin U-Bahn, short for "Untergrundbahn" (meaning underground railway), is an integral part of Berlin's public transportation system. It's one of the most iconic features of the city's transit network, offering not only efficient mobility but also a unique experience. The U-Bahn's significance lies in its extensive coverage and speed, making it an excellent choice for both locals and tourists.
The U-Bahn network consists of ten lines, each identified by a unique number and color. These lines crisscross Berlin, connecting major landmarks, neighborhoods, and transportation hubs. The distinct blue-and-white signage helps in easy identification and navigation, with each station featuring clear maps and route information.
Tips for Travelling Comfortable on the U-Bahn
Get a Map: Before you start your U-Bahn journey, grab a free map available at U-Bahn stations. These maps provide an overview of the network, station locations, and interchange points.
Validate Your Ticket: Ensure your ticket is validated before entering the platform area. Non-validated tickets can result in fines.
Priority Seats: The U-Bahn offers priority seats for those with limited mobility, elderly passengers, and pregnant women. Be courteous and offer your seat if you're in one of these designated seats.
Travel Light: Berlin's U-Bahn can get crowded during rush hours, so traveling with minimal luggage is advisable for a more comfortable experience.
Check the Schedule: The U-Bahn generally operates from early morning until late evening, but schedules may vary, especially on weekends and holidays. Check the timetable for your intended journey.
Also read: Exploring Tax Rate in Germany – How Much Are You Paying?
#5 Commuter Trains (S-Bahn) as the Best Type of Transportation in Berlin
The S-Bahn, short for "Stadtschnellbahn" (meaning city rapid railway), is an integral part of Berlin's public transportation system. It primarily serves as a commuter train network, connecting the city center with its suburbs and surrounding regions. The S-Bahn is essential for daily commuters, offering a rapid and efficient means of transportation between the city and its outskirts.
The S-Bahn network consists of various lines, each represented by a letter (S1, S2, etc.) and color. These lines extend in multiple directions, providing connectivity to key districts and suburbs. The S-Bahn's extensive coverage ensures that you can reach various parts of Berlin and even neighboring areas with ease.
How are U-Bahns Different From S-Bahns?
While both the U-Bahn and S-Bahn are integral to Berlin's public transportation, they serve distinct purposes:
| | |
| --- | --- |
| U-Bahn (Subway) | S-Bahn (Commuter Trains) |
| U-Bahns are primarily underground or elevated rail systems within the city. | S-Bahns connect the city with its suburbs and outlying areas. |
| They are ideal for getting around within Berlin's city center and neighborhoods. | They are suitable for longer-distance travel, including daily commutes from the suburbs into Berlin. |
| U-Bahns are typically faster than trams and buses, making them the preferred choice for shorter intra-city journeys. | S-Bahns often have fewer stops within the city center, making them efficient for suburban connections. |
The primary differences between the U-Bahn and S-Bahn trains in Berlin
#6 Connect to Far of Places within Germany with Berlin's Trams
Berlin's tram system, also known as "Straßenbahn," is an essential component of the city's public transportation network. The trams are an iconic part of Berlin's urban landscape and provide an excellent way to explore the city's neighborhoods. The tram system features several routes that traverse the city, connecting key attractions and providing access to areas that may not be served by other forms of public transport.
Here are a few things to keep in mind when riding Berlin's trams:
Ticket Validation: Ensure your ticket is validated before boarding the tram. Ticket validation machines are located at tram stops.
Check Schedules: Trams have regular schedules, but it's a good idea to check the specific departure times, especially if you're planning to use the tram late at night or on weekends.
Mind the Stops: Pay attention to the tram stops. Trams stop only if there are passengers waiting or if someone onboard wants to get off. Use the stop buttons inside the tram if you need to disembark.
Seating Options: Trams offer a mix of seating and standing space. If you prefer a seat, head to the designated areas.
#7 Berlin's Extensive Bus Network is Designed for Daily Commuters
Berlin's bus network is an integral part of the city's public transportation system. They are known for providing extensive coverage, reaching areas that may not be served by other modes of transit. The bus lines crisscross the city, connecting neighborhoods, commercial districts, and key landmarks.
Berlin's bus system includes various lines, each identified by a number and color. Some of the main bus lines traverse popular routes, while others branch into the city's outskirts and suburban areas. The comprehensive network ensures that no corner of Berlin is left unconnected.
Additionally, Berlin's night buses, known as "Nachtbusse," operate during the night, ensuring that you can explore the city even after the U-Bahn and S-Bahn services have concluded.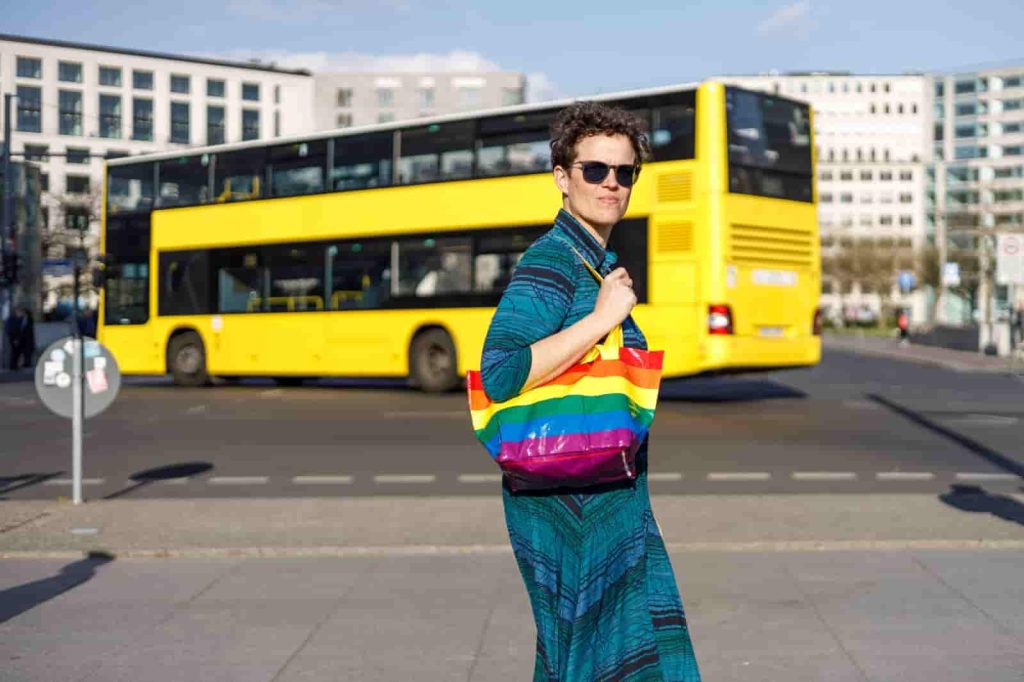 Best Practices to Follow When Travelling on the Buses in Berlin
Bus Stops: Bus stops are clearly marked with route information. Check the schedules posted at the stops to ensure you catch the right bus at the right time.
Rear Boarding: Some buses have rear-door boarding. If you're boarding from the back, be sure to validate your ticket or use a contactless payment method.
Night Buses: If you're out late, be aware that night buses often run less frequently than daytime buses. Check the schedules in advance to avoid long waits.
Mobile Tickets: Berlin's BVG app allows you to purchase and store bus tickets on your smartphone for added convenience.
#8 Personal Bikes Are Not Only the Solution to Traffic, but Global Warming Too
Berlin, known for its eco-conscious approach to transportation, has a thriving cycling culture, making it an excellent city for exploring on two wheels. The city's bike-friendly infrastructure and networks cater to both locals and tourists, providing a unique perspective of Berlin.
Berlin's extensive network of bike lanes and paths, often distinct from road traffic, creates a safe and enjoyable cycling experience. These lanes traverse the city, connecting major attractions, parks, and neighborhoods, making it easy to explore at your own pace.
One iconic feature of Berlin's cycling culture is the ubiquitous "green wave," a synchronized system of traffic lights that prioritize cyclists and ensure a smooth flow of bike traffic through the city.
Suggestions for Renting Bikes and Cycling Safely
Bike Rentals: Berlin offers numerous bike rental shops, and many hotels also provide bike rental services. Consider renting a bike for a few hours or a day to explore the city.
Bike-Sharing Services: Utilize bike-sharing services like Nextbike, Donkey Republic, or Lime. These offer flexibility and can be accessed through mobile apps.
Safety Gear: Wear a helmet, especially if you plan on cycling in busy urban areas. It's essential for your safety.
Traffic Rules: Familiarize yourself with Berlin's cycling rules and follow traffic signals and signs. Remember to signal your intentions to other road users.
Biking Etiquette: Berliners take cycling seriously. Stay in your designated bike lanes, respect other cyclists, and yield to pedestrians.
Secure Your Bike: When you're not riding, lock your bike securely. Bike theft is a concern in Berlin, so investing in a good lock is wise.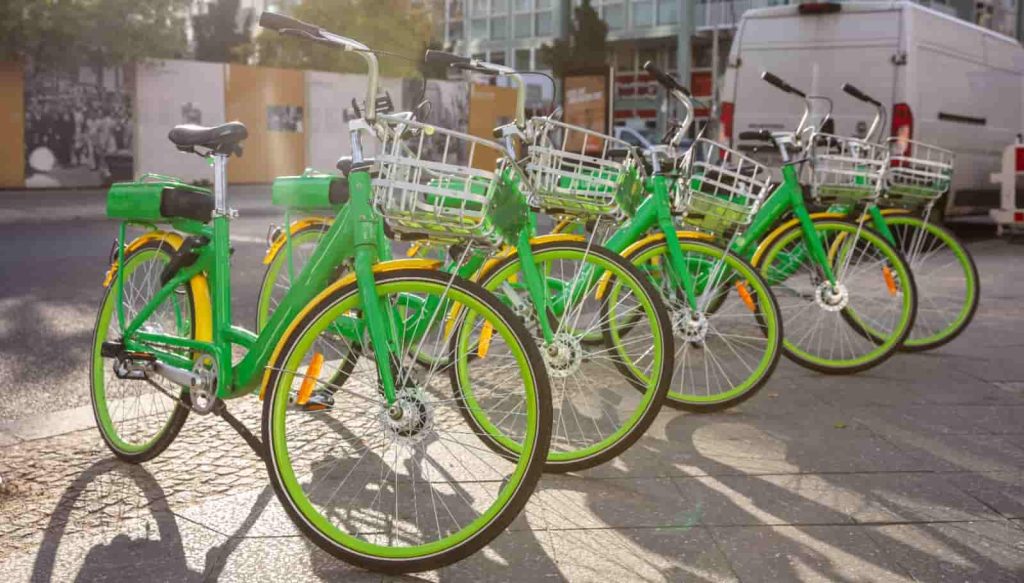 #9 Use Taxis and Ride-Sharing Applications In Case of Emergencies
In Berlin, taxis and ride-sharing services provide convenient options for getting around the city, especially when you prefer a more private or direct mode of transportation.
Taxis:
Taxis in Berlin are readily available and can be hailed on the street or found at designated taxi stands. To call a taxi, you can simply raise your hand or approach one at a taxi rank. Taxi drivers in Berlin are generally reliable and follow regulated pricing, so you can expect a consistent level of service.
They usually operate on a meter system, and prices are regulated. The base fare includes a starting fee, and the rate increases with distance. Additional charges may apply for extra passengers or oversized luggage. Taxis are generally more expensive than public transportation but can be a comfortable and quick option for certain journeys.
Ride-Sharing Apps:
Ride-sharing services like Uber are also accessible in Berlin. To use these services, you need to download the corresponding app, set up an account, and request a ride through the app. The app will provide you with details about the driver, the car's license plate, and the estimated fare. Payment is typically cashless, and you can rate your ride after completion.
These apps offer competitive pricing compared to traditional taxis. Prices may vary depending on demand, route, and the type of vehicle selected. You can check the estimated fare in the app before booking, and payment is often done automatically through the app using a linked payment method.
#10 Check Out Official Websites to Understand Inclusivity Considerations of Transportation in Berlin
Travellers with Disabilities:
Berlin takes accessibility seriously, making efforts to ensure that public transportation is inclusive. Most U-Bahn, S-Bahn, and tram stations are equipped with ramps, elevators, and tactile guidance systems to assist travelers with disabilities.
Many buses are low-floor and accommodate wheelchairs, and some trams also have low-level entry points. Moreover, the BVG app provides information on accessible stations and vehicles.
For visitors with disabilities, it's advisable to get in touch with BVG's customer service or visit their website to access detailed information on accessible routes and station facilities.
The Berlin Welcome Card can be especially useful for tourists with disabilities, as it provides access to public transportation and offers additional discounts at various attractions and services.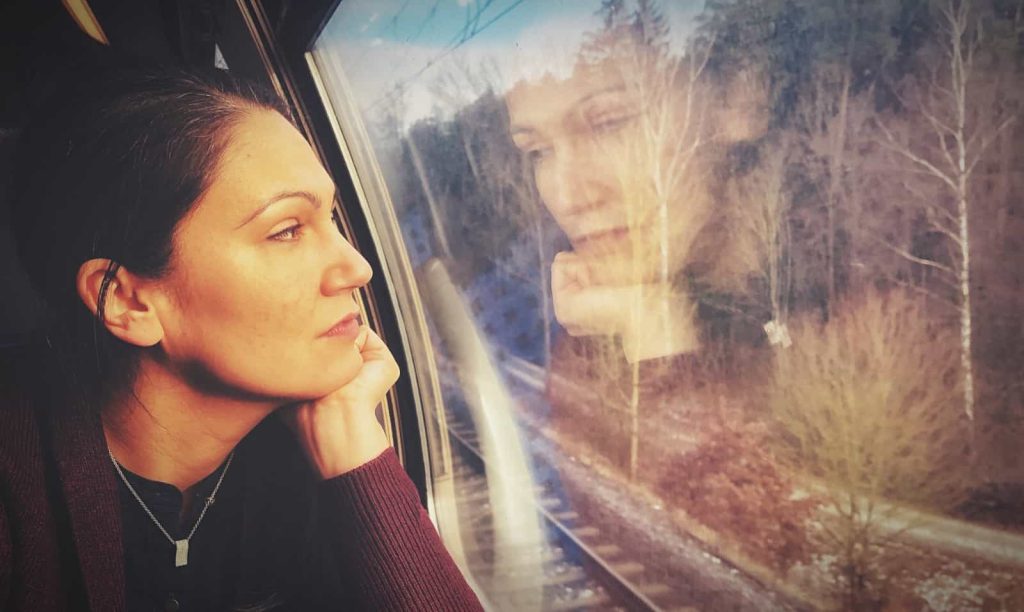 For Tourists and Locals Travelling with Children:
Family Tickets: BVG offers family tickets that provide cost-effective transportation for families traveling together. Check the BVG website or ask at ticket counters for more information.
Strollers: Many public transportation modes are stroller-friendly, including low-floor buses and trams. Foldable strollers are recommended for ease of boarding and space-saving.
Berlin Welcome Card: Sign up for the card as it offers convenience and savings for tourists, including unlimited public transportation and discounts at many tourist attractions.
Plan Ahead: Planning your routes in advance can save time and make your journeys more enjoyable, whether you're exploring as a family or visiting Berlin as a tourist.
Well, that's what the public transportation system has to offer in Berlin…
From the iconic U-Bahn to the extensive bus network, the Berlin Welcome Card's perks, and the eco-friendly cycling options, Berlin offers a plethora of ways to get around. By understanding ticket types, utilizing route planning tools, and learning the ins and outs of various modes of transport, you'll traverse the city with confidence.
As you meander through Berlin's bustling streets, remember to embrace the city's eco-conscious ethos and make the most of the convenience and accessibility of its transit options.
By doing so, you'll not only save time and money but also uncover the hidden gems and unforgettable experiences that Berlin has to offer. With these tips, Berlin's transportation network becomes not just a means of getting from A to B but a part of your remarkable Berlin adventure.