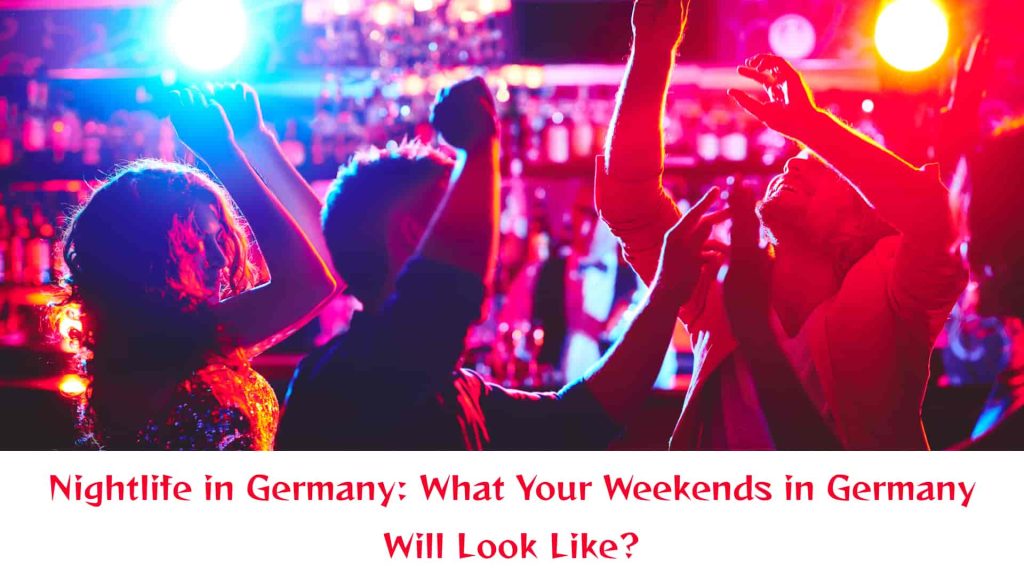 Imagine: Neon lights brighten the night, music fills the streets, and every corner has a story after sunset. That's Germany. Its nightlife isn't just a hobby; it's a cultural phenomenon.
From Berlin's famous techno clubs that party all night to Munich's cozy pubs offering Bavarian warmth, Germany has something for night owls.
Explore Germany's vibrant nightlife, from renowned clubs to hidden gems where you can feel like a rock star. This story will make you want to dance the night away and cherish unforgettable nights in Germany.
Nightlife in Germany's Key Cities Berlin
Berlin
Did you know, when it comes to Berlin's nightlife is a city that never sleeps?
Its reputation as a nightlife mecca is renowned worldwide, and for good reason. The city is home to some of the most iconic clubs, each with its unique vibe. Berghain, often considered the ultimate techno temple, attracts partygoers from across the globe.
Meanwhile, Watergate offers stunning views of the Spree River while you dance the night away. An alternative are the neighborhoods of Kreuzberg and Friedrichshain, known for their underground bars and live music venues. With clubs open until the early hours, Berlin's nightlife is an experience like no other.
Read also: Life in Germany: Where Ordinary is Extraordinary
Iconic Clubs and Venues to Look Out For:
Berghain Known for its legendary techno parties, Berghain is one of the world's most famous and exclusive nightclubs. It's a temple of electronic music and a must-visit for techno enthusiasts.
Watergate: This club offers not only great music but also stunning views of the Spree River. The dance floor is located beneath a glass ceiling with a panorama of the river, ensuring a unique and unforgettable clubbing experience.
Tresor: A pioneering institution in Berlin's techno scene, Tresor has been at the forefront of electronic music for decades. It's known for its gritty industrial atmosphere and underground vibe.
KitKatClub: A hedonistic haven for the adventurous, KitKatClub is famous for its eccentric and liberal parties. It's an iconic spot for those seeking an alternative and open-minded nightlife experience.
Hamburg
Hamburg, Germany's second-largest city, boasts a dynamic and eclectic nightlife scene that beautifully complements its maritime charm. As night falls, the city comes alive with a myriad of options to cater to every taste. From bustling waterfront venues to intimate jazz bars and techno clubs, there's something for everyone.
The Reeperbahn, the city's famous red-light district, is a hub for nightlife, offering a mix of live music venues, nightclubs, and bars that keep the energy flowing. The St. Pauli district is home to numerous iconic venues and clubs, making Hamburg a top destination for those seeking an unforgettable night out.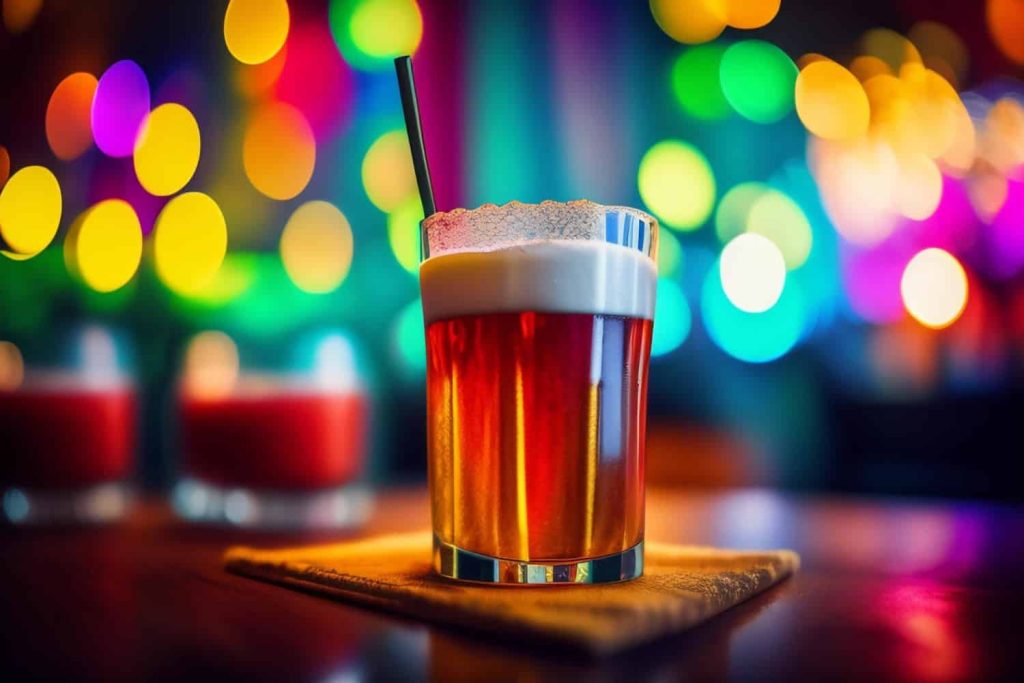 Iconic Clubs and Venues to Look Out For
Frankfurt
Sure, Frankfurt is known for its financial prowess, but it's nightlife? Worth living for!
Frankfurt harbors a burgeoning nightlife scene that surprises many. As the sun sets over its skyscrapers, the city comes alive with a diverse mix of venues and clubs.
The nightlife here is marked by a fusion of sophistication and eclectic charm. From posh rooftop bars with breathtaking skyline views to intimate jazz clubs and underground techno hotspots, Frankfurt offers something for every taste.
Iconic Clubs and Venues to Look Out For:
Iconic Clubs and Venues to Look Out For:
Gibson Club: Set in an old cinema, Gibson Club is renowned for its upscale ambiance and diverse music lineup, making it a favorite for those who enjoy both electronic and house music.
The Cave: Nestled beneath Frankfurt's streets, The Cave is a stylish cocktail bar and club where you can savor creative concoctions and enjoy a fusion of electronic beats.
Club Travolta: An institution in Frankfurt's nightlife, Club Travolta offers a mix of house and techno music in a dynamic atmosphere that keeps the dance floor alive.
King Kamehameha Beach Club: Transporting visitors to a tropical paradise, this beach-themed club hosts a variety of events, from themed parties to DJ performances, making it a unique escape in the heart of the city.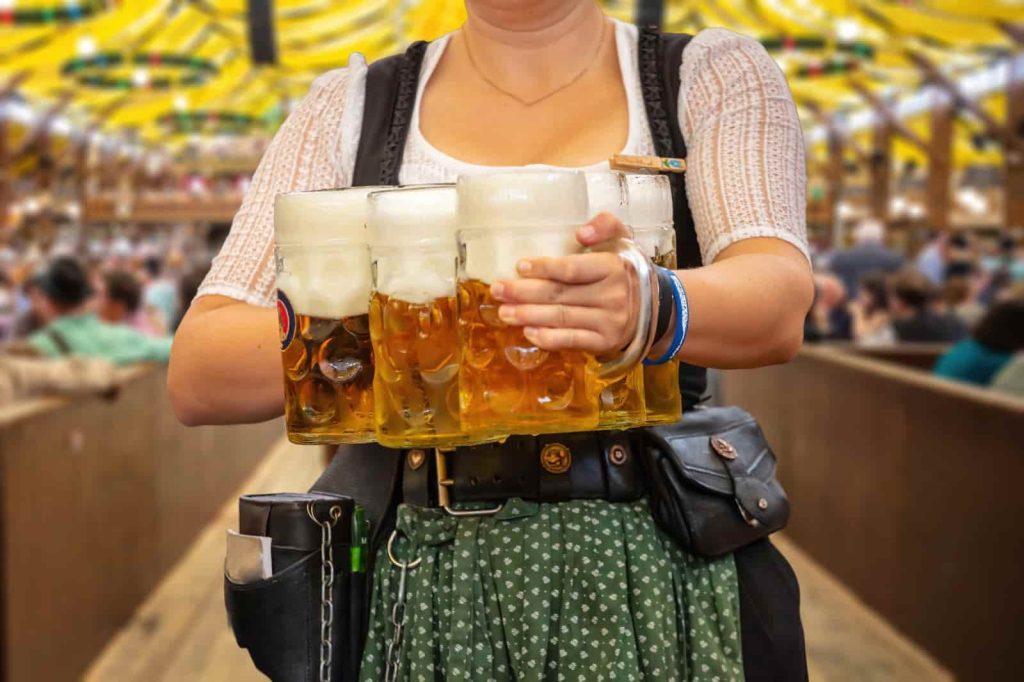 Types of Nightlife Experiences Germany Has to Offer
When the sun dips below the horizon in Germany, the nation transforms into a nocturnal playground for music lovers and partygoers alike. Among the myriad nightlife experiences in Germany, one of the most electrifying and iconic is their club scene.
Germany's Electronic Music Scene
Germany's nightlife, notably in cities like Berlin, is synonymous with world-class techno and electronic music clubs. These venues are temples of sonic innovation, where the pulsating beats and immersive soundscapes draw enthusiasts from around the globe.
Clubs such as Berghain, Tresor, and Watergate have achieved legendary status, known for their cutting-edge sound systems. They usually have international DJ lineups, and a commitment to creating a sensory journey for clubbers.
The electronic music culture in Germany is a celebration of innovation, experimentation, and the freedom of expression.
It's a culture where artists continually push the boundaries of sound, and clubbers come together to lose themselves in the music, forging connections on the dance floor that transcend language and borders.
Make sure to check out: Is Germany the Holy Grail of Higher Education?
Karaoke Bars and Pubs: A Night of Singing and Socialising
Germany is celebrated for its electronic music and clubbing scene. Another facet of the charm the nightlife in Germany offers lies in the popularity of karaoke bars and classic German pubs. These venues offer an alternative yet equally entertaining nightlife experience for locals and visitors alike.
The allure of belting out your favorite tunes, from rock ballads to pop hits, is irresistible. Karaoke bars in cities like Berlin, Hamburg, and Munich provide a stage for aspiring vocalists, showering them with appreciation. The camaraderie and laughter that fill these venues make karaoke nights a memorable part of the German nightlife experience.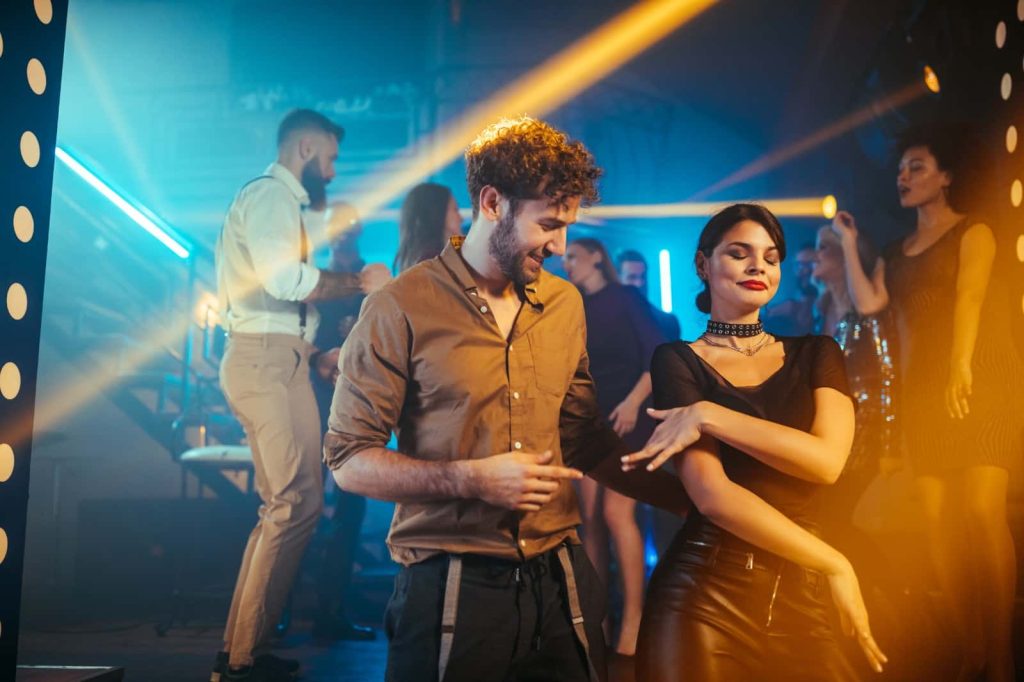 Classic German Karaoke Pubs
Hofbräuhaus, Munich: This historic beer hall, founded in 1589, is an icon of Bavarian beer culture, with long communal tables, lively music, and traditional dishes like schnitzel and sausages.
Zur Letzten Instanz, Berlin: Dating back to 1621, it's Berlin's oldest restaurant, offering an authentic, rustic atmosphere and a menu that showcases Berlin's culinary heritage.
Lommerzheim, Cologne: Famous for its "Halve Hahn" (a rye roll with cheese), this cozy pub is a local favorite, serving Kölsch beer, the city's signature brew.
German Beers and Alcohol Culture: A Toast to Tradition
Germany's rich beer tradition is not just a pastime; it's a cornerstone of the nation's identity. With a history dating back centuries, German beer is renowned globally for its quality, diversity, and adherence to time-honored brewing methods.
Brewed according to the Reinheitsgebot (Beer Purity Law) of 1516, German beer is a symbol of craftsmanship and purity. The country boasts over 1,300 breweries, producing a vast array of beer styles, each with its unique flavor profile.
German beer culture finds its purest expression in the world-famous beer gardens. They offer a communal space for people to gather, enjoy a refreshing beer. Additionally, the beers are paired with traditional German fare like pretzels and sausages.
Munich's Englischer Garten and Berlin's Prater Beer Garden are just a few examples of these cherished establishments. Additionally, the nation's breweries, whether centuries-old or modern craft operations, play a vital role in maintaining this cultural legacy.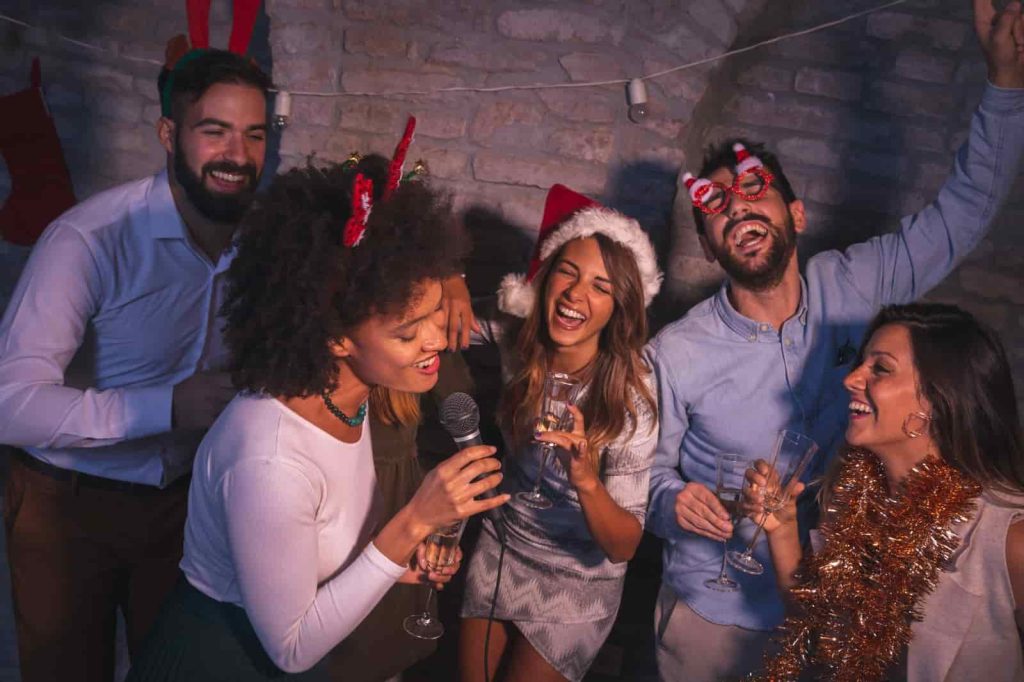 German Beers You Need to Get Your Hands On
Weizenbier (Wheat Beer): A refreshing and slightly fruity beer with a cloudy appearance. Hefeweizen and Kristallweizen are popular variations.
Pilsner: Known for its crisp and hoppy taste, Pilsner beer is widely enjoyed in Germany and around the world.
Kölsch: A pale, top-fermented beer hailing from Cologne, Kölsch is known for its light and balanced flavor.
Bock Beer: Bock beers come in various styles, including Doppelbock and Eisbock, and are known for their rich, malty sweetness.
Other Alcoholic Drinks Worth Trying in Germany
Schnapps: A strong fruit brandy or clear spirit, Schnapps is often served as an after-dinner digestif. It comes in a variety of flavors, including apple, pear, and plum.
Jägermeister: A herbal liqueur made with 56 different herbs, fruits, and spices. It's a popular shot in many bars and often served ice-cold.
Glühwein: During the winter months, Germans enjoy this warm and spiced red wine, especially at Christmas markets.
Korn: A German grain spirit similar to vodka, Korn is often consumed neat or used as a base for various cocktails.
Enjoying German Nightlife: A Guide to Fun and Responsible Party Nights
Germany's nightlife is legendary, but it's important to embrace a few key principles to ensure a memorable and safe experience.
Nightlife Etiquette and Tips:
Respect Queues: Whether waiting for entry to a club or ordering a drink at the bar, respect the queue. Make sure not to push or cut the lines as it is marked as a show of bad manners.
Cash is King: While many places accept cards, it's a good idea to carry some cash. You may need to pay cover charges or in case of card payment issues.
Tipping: In Germany, tipping is customary. Leave a small tip for bartenders and staff, generally rounding up to the nearest euro or adding a few extra euros.
Travel Light: Leave valuables and important documents in a secure place. Only carry what you need – ID, cash, and your phone.
Know Your Limits: German beer and spirits can be potent. Consume alcohol responsibly and know your limits. Pace yourself and drink water between alcoholic beverages.
Stay Together: If you're out with a group, establish a meeting point in case someone gets separated.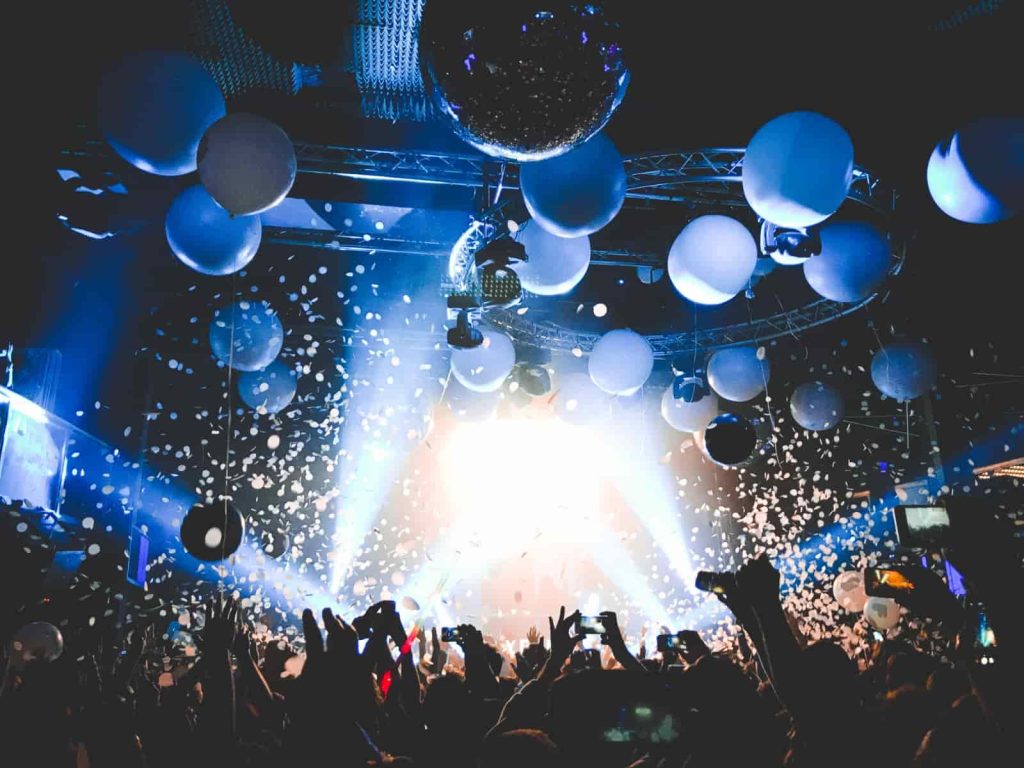 Celebrating the Spirit of Germany's Lighthearted Fun
Iconic electronic beats echo through Berlin's legendary clubs, jovial gatherings fill Munich's beer gardens, and lively sing-alongs happen in Hamburg's karaoke bars, weaving a dynamic tapestry of tradition and modernity in Germany's nightlife.
It's a celebration of not just music and merriment, but also a testament to the German spirit of unity and freedom. Germany's nightlife welcomes all, breaking down barriers, and bridging cultures. It's a place where locals and tourists, young and old, revel in the symphony of the night.
Whether you're a techno fanatic, a karaoke virtuoso, or simply seeking to raise a stein of German beer in one of its historic pubs, Germany's nightlife offers something unforgettable for everyone.